Newark Arts' Artist Advisory Council is composed of local, national, and international art professionals who advise the organization on its artistic initiatives, grantmaking and artist outreach. Advisors may assist in various areas, e.g., review exhibition proposals, identify pop-up curators, advise on the Newark Arts Festival and ArtStart grant awards. Advisors will also encourage established and emerging artists to participate in Newark Arts initiatives and positively represent Newark Arts in the public sphere.
Judith K. Brodsky
Author, artist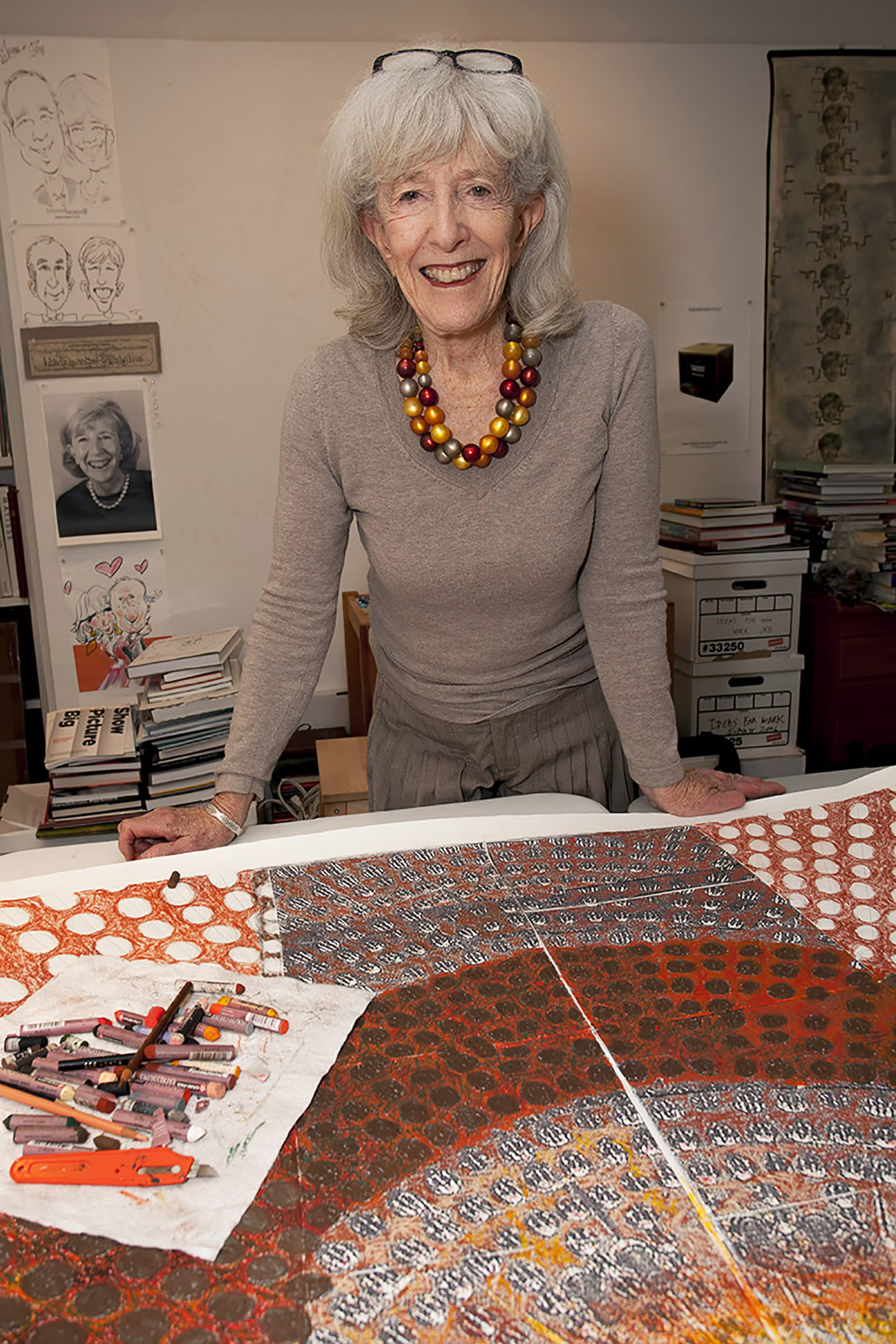 Judith K. Brodsky, board chair, New York Foundation for the Arts, is Distinguished Professor Emerita, Department of Visual Arts, Rutgers University; founder, Rutgers Center for Innovative Print and Paper renamed the Brodsky Center in her honor; founder and now located at the Pennsylvania Academy of Fine Arts (PAFA), Rutgers Center for Women in the Arts and Humanities and The Feminist Art Project, a national program to promote recognition of women artists; organizer and curator of The Fertile Crescent: Gender, Art, and Society (2012); founder and chair of the international city-wide print festival, Philagrafika (2010); past national president of ArtTable, the College Art Association, and the Women's Caucus for Art; former dean, associate provost, and chair, art department, Rutgers campus at Newark; contributor to the first comprehensive history of the American women's movement in art, The Power of Feminist Art.. A printmaker/artist, Brodsky's work is in many permanent collections including the Harvard University Museums, Library of Congress, Victoria & Albert, London, Bibliothèque nationale, Paris, and Stadtsmuseum, Berlin. Brodsky works in series. Her last series was titled Memoir of an Assimilated Family, over 100 etchings based on old family photographs. Her current series is The 20 Most Important Scientific Questions of the 21st Century. Her most recent book published in 2018 by Rutgers University Press is Junctures in Women's Leadership: The Arts, a book featuring 14 women who have brought inclusivity and accessibility to the arts.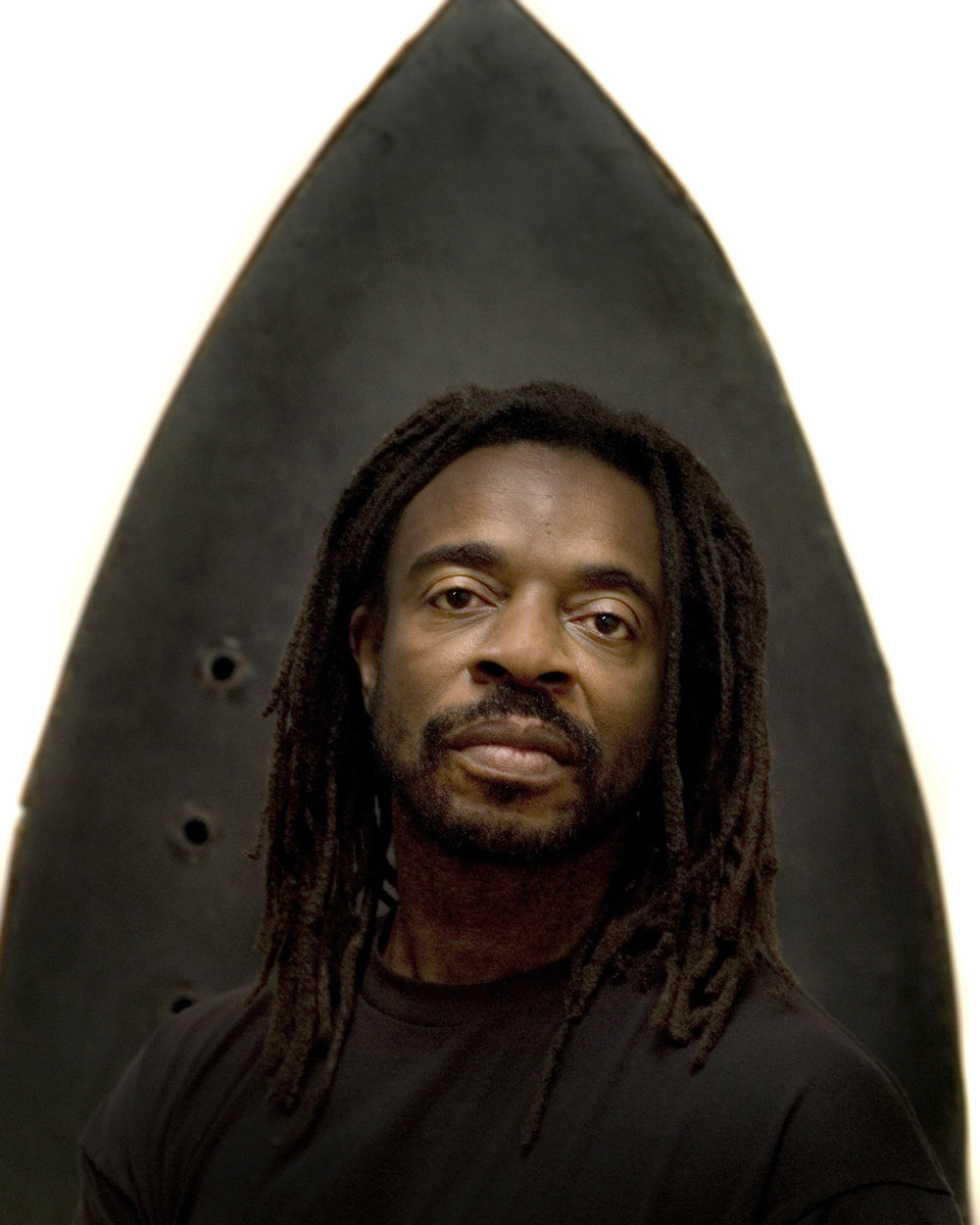 "Finding beauty in the commonplace — some may even say banal — is one of artist Willie Cole's strengths. His ability to rejigger the consumer world around us into something more fantastic creates the illusion that his art springs from the mystical intersection of folk culture, utility, design, contemporary art, and mythology." – Hrag Vartanian, HYPERALLERGIC
Willie Cole's work has been the subject of several one-person museum exhibitions: Montclair Art Museum (2006), University of Wyoming Art Museum (2006), the Tampa Museum of Art (2004), Miami Art Museum (2001), Bronx Museum of the Arts (2001) and the Museum of Modern Art, New York (1998). Several of his sculptures were included in "Reconfiguring an African Icon: Odes to the Mask by Modern and Contemporary Artists from Three Continents," which opened in March 2011 at the Metropolitan Museum of Art in New York. In 2010, a survey exhibition of his work on paper (1975-2010) took place at the James Gallery of the Graduate Center of the City University of New York and later travelled to the Memphis Brooks Museum of Art, the Sarah Moody Gallery of Art at the University of Alabama and the Rowan University Art Gallery in Glassboro, NJ. In January 2013, Complex Conversations: Willie Cole Sculptures and Wall Works opened at Albertine Monroe-Brown Gallery at Western Michigan University in Kalamazoo. The exhibition will then travel to the Weatherspoon Art Museum in Greensboro. www.williecole.com
David Antonio Cruz
Multidisciplinary artist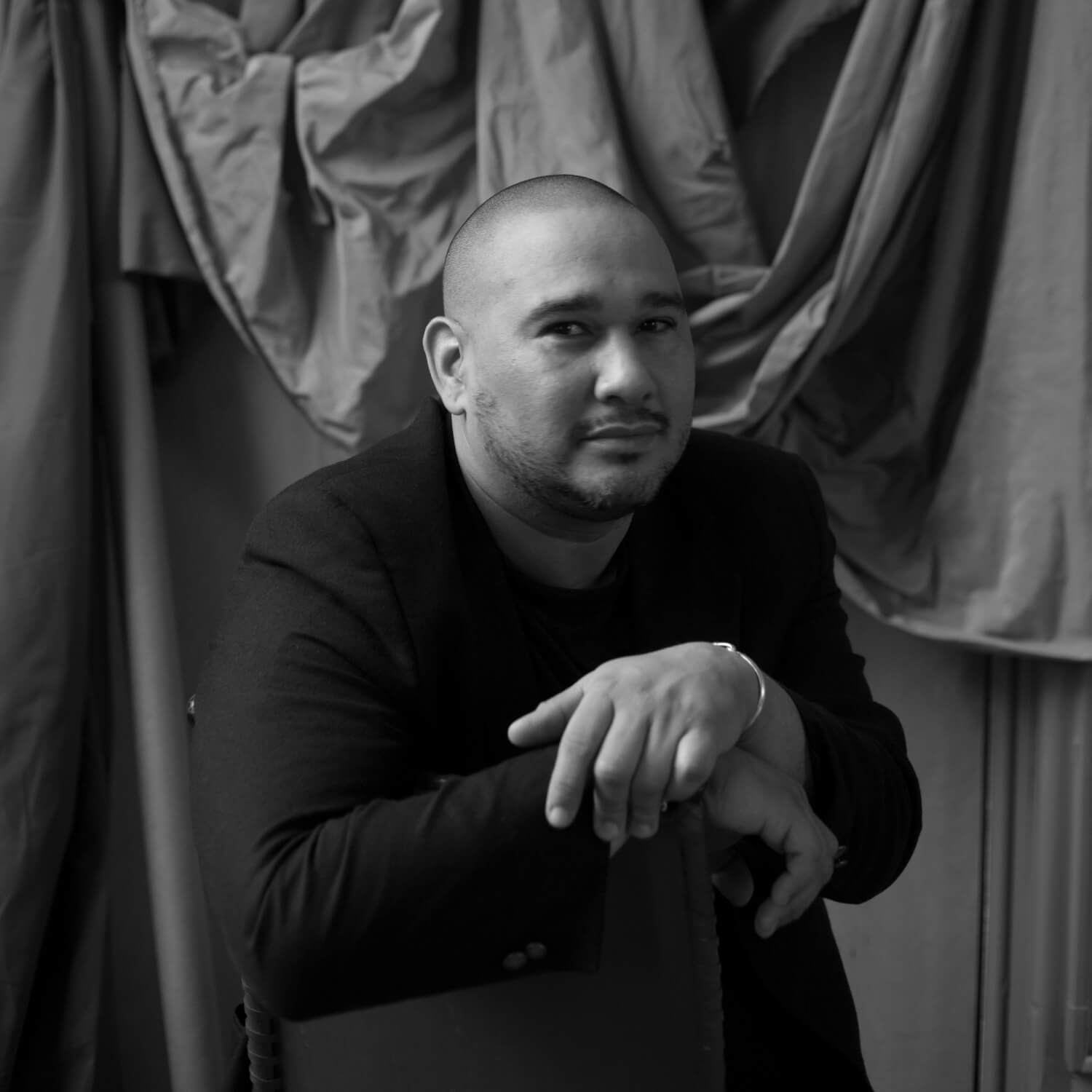 Lia Clay for the 2018 Queer/Art Community Portrait Project
David Antonio David Antonio Cruz is a multidisciplinary artist and a Professor of the Practice in Painting and Drawing at the School of the Museum of Fine Arts at Tufts University. Cruz fuses painting and performance to explore the visibility and intersectionality of brown, black, and queer bodies. Cruz received a BFA in painting from Pratt Institute and an MFA from Yale University. He attended Skowhegan School of Painting and Sculpture and completed the AIM Program at the Bronx Museum. Recent residencies include the LMCC Workspace Residency, Project for Empty Space's Social Impact Residency, and BRICworkspace. Cruz's work has been included in notable group exhibitions at the Smithsonian National Portrait Gallery, Brooklyn Museum, El Museo del Barrio, BRIC, Performa 13, and the Bronx Museum of Art. His fellowships and awards include the Joan Mitchell Foundation Painters & Sculptors Grant, the Franklin Furnace Fund Award, the Urban Artist Initiative Award, the Queer Mentorship Fellowship, and the Neubauer Faculty Fellowship at Tufts University. Recent press includes The New York Times, Wall Street Journal, WhiteHot Magazine, W Magazine, Bomb Magazine, and El Centro Journal.
Victor L. Davson
Gallery founder, artist, administrator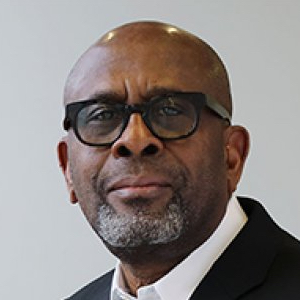 Victor L. Davson is a visual artist and founding director of Aljira, a Center for Contemporary Art, in Newark, New Jersey. Davson was born in Georgetown, the capital of what was then British Guiana. Since immigrating to the United States, he has received a BFA degree from Pratt Institute, Brooklyn, New York; established himself in his practice as an artist; co-founded Aljira, a Center for Contemporary Art; and served as its director for 33 years. He is a graduate of The Getty Museum Management Institute, studied organizational development at Babson School of Entrepreneurial Management and completed graduate work in non-profit management at New York University's Gallatin School of Individualized Study.
In June of 2016, Davson stepped down as executive director of Aljira and currently co-directs Express Newark, an initiative of Rutgers University-Newark. Described as a Third Space, Express Newark is conceptualized as an incubator and interdisciplinary learning space where artists and community residents collaborate, experiment, and innovate in partnership with Rutgers University-Newark faculty, staff, and students. Housed in a 50,000 square foot space in the newly renovated Hahne and Co. building in downtown Newark, Express Newark opened in January 2017. Reporting to Rutgers-Newark Chancellor, Nancy Cantor, Davson is the primary liaison between the University and the community. Additionally, along with his co-director, who represents the University, he is charged with managing Express Newark's operations and programming.
As executive director of Aljira, Davson led a vital hub for creative excellence in Newark's downtown arts district for over three decades. Highlights in the organization's history include: the founding of Emerge, a professional development program for visual artists; the co-founding, with artist Cicely Cottingham, of Aljira Design—a graphic design studio that for 18 years earned revenue to support the organization's exhibitions and programs; an invitation to organize the United States' representation at the IV Biennale International de Pintura in Ecuador; a major award from the Andy Warhol Foundation for the Visual Arts, becoming one of only eight institutions nationwide selected to participate in the second year of the foundation's stabilization initiative for small to midsize organizations; and designation as a Major Arts Institution by The New Jersey State Council on the Arts for fifteen years consecutive years.
In 2017–2018, Davson was a member of the creative team for the Fairmont Art Wall—a major public art project in Newark, New Jersey—led by internationally renowned architectural firm, Adjaye Associates. Davson and artist Danny Simmons had oversight for the completion of projects by fourteen ethnically and racially diverse male and female artists for the 48,000 square foot, 30-foot-high Wall.
Davson has been honored by the Newark Arts Council and the Brodsky Center for Innovative Editions for his work as a visual artist and his leadership in the arts. He received a leadership award from Prudential Foundation for his contribution to the Newark community and was one of 15 non-profit leaders in the arts, nationwide, selected to participate in Leadership 2000, a program of arts and economic development training for outstanding community leaders, sponsored by the Lila Wallace-Reader's Digest Fund and Manchester Craftsmen's Guild, and administered by faculty of the Harvard Business School.
Davson is currently a trustee of Nai-Ni Chen Dance Company and is a member of the Advisory Council of the Brodsky Center for Innovative Editions at Pennsylvania Academy of the Fine Arts. He is a past trustee of Art Pride New Jersey and has served on panels for the National Endowment for the Arts and the New Jersey State Council on the Arts. In 2016 he received the Ryan Award for Commitment and Leadership in the City of Newark at the New Jersey Performing Arts Center Spotlight Gala.
Stefon Harris
Performing artist, composer, educator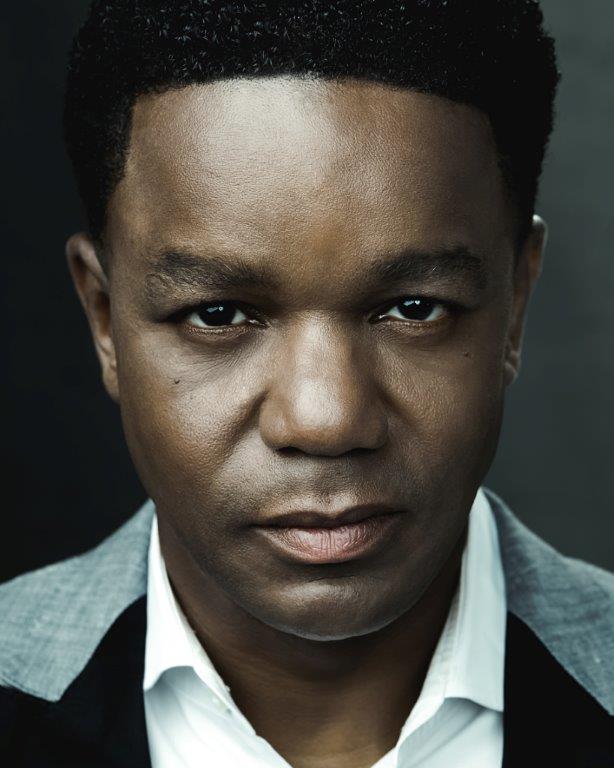 Educator, composer, vibraphonist, marimbist Stefon Harris' passionate artistry and astonishing virtuosity have propelled him to the forefront of the jazz scene. Heralded as "one of the most important artists in jazz" (Los Angeles Times), he is a recipient of the prestigious 2018 Doris Duke Artist Award, the Martin E. Segal Award from Lincoln Center, has earned four GRAMMY™ nominations, and has been named Best Mallet player eight times by the Jazz Journalist Association. He was also chosen Best Vibes in the 2018 and 2017 Downbeat Magazine Critic's Poll, the 2016 Jazz Times Expanded Critics Poll, the 2014 Jazz Times Critics Poll and the 2013 Downbeat Critics Poll. NPR's All Things Considered praised Mr. Harris' audacious CD Urbanus, which also earned a GRAMMY ™ nomination for Best Contemporary Jazz Album, as one of "The Year's Best New Jazz" recordings. As a member of the SFJAZZ Collective, their 2014 CD, Wonder: The Songs of Stevie Wonder, won an NAACP Image Award for Outstanding Jazz Album.
Mr. Harris received his Bachelor of Music degree in classical music and Master of Music degree in jazz performance at Manhattan School of Music where he currently serves as Associate Dean and Director of Jazz Arts. He has taught at universities throughout the world in person and virtually via his Distance Learning Studio, has led curriculum development at the Brubeck Institute, and serves as Artistic Director of Jazz Education at New Jersey Performing Arts Center. Mr. Harris was Visiting Professor at Rutgers University and served on the jazz faculty of New York University for the past decade. "The Art of Listening," part of a series of documentaries focusing on Harris's community work in arts education in Kalamazoo, won 3 Gold Camera awards and 3 Michigan EMMY nominations. More recently he was the subject of a documentary, The Sound of New York viewable on QwestTV and produced and directed by Italian filmmaker Gloria Rebecchi. As a thought leader, Mr. Harris leads transformative presentations on corporate leadership development and team empowerment to Fortune 100 companies using jazz as a metaphor. His inspiring 2012 TED talk, "There Are No Mistakes on the Bandstand," has gained nearly 700,000 views to date.
Mr. Harris has served on the Board of Directors for Chamber Music America, WBGO-FM and on the Board of Advisors for Percussive Arts Society. Mr. Harris' eleventh album as a leader, Sonic Creed featuring his band Blackout was released September 2018 on Motema Records which earned him the cover of Downbeat Magazine. He has also recorded as part of The Classical Jazz Quartet, with Kenny Barron, Ron Carter and Lewis Nash, and as a member of the SFJAZZ Collective. He has recorded and performed with many of music's greatest artists, including: Joe Henderson, Wynton Marsalis, Milt Jackson, Lionel Hampton, Herbie Hancock, Wayne Shorter, Bobby Hutcherson, Cassandra Wilson, Diana Krall, Dr. Billy Taylor, Max Roach, Cedar Walton, Mulgrew Miller, Benny Golson, Bobby Watson, Chaka Khan, Kurt Elling, Buster Williams, Dianne Reeves, Ry Cooder, Charlie Hunter, Common, and Pablo Zeigler. He co-founded The Melodic Progression Institute (MPI) in 2013 with partner Clif Swiggett to design innovative ways to help musicians learn and grow. The beta version of their first app, Harmony Cloud™, an ear-training tool is now available on iTunes.
Nell Painter
Author, artist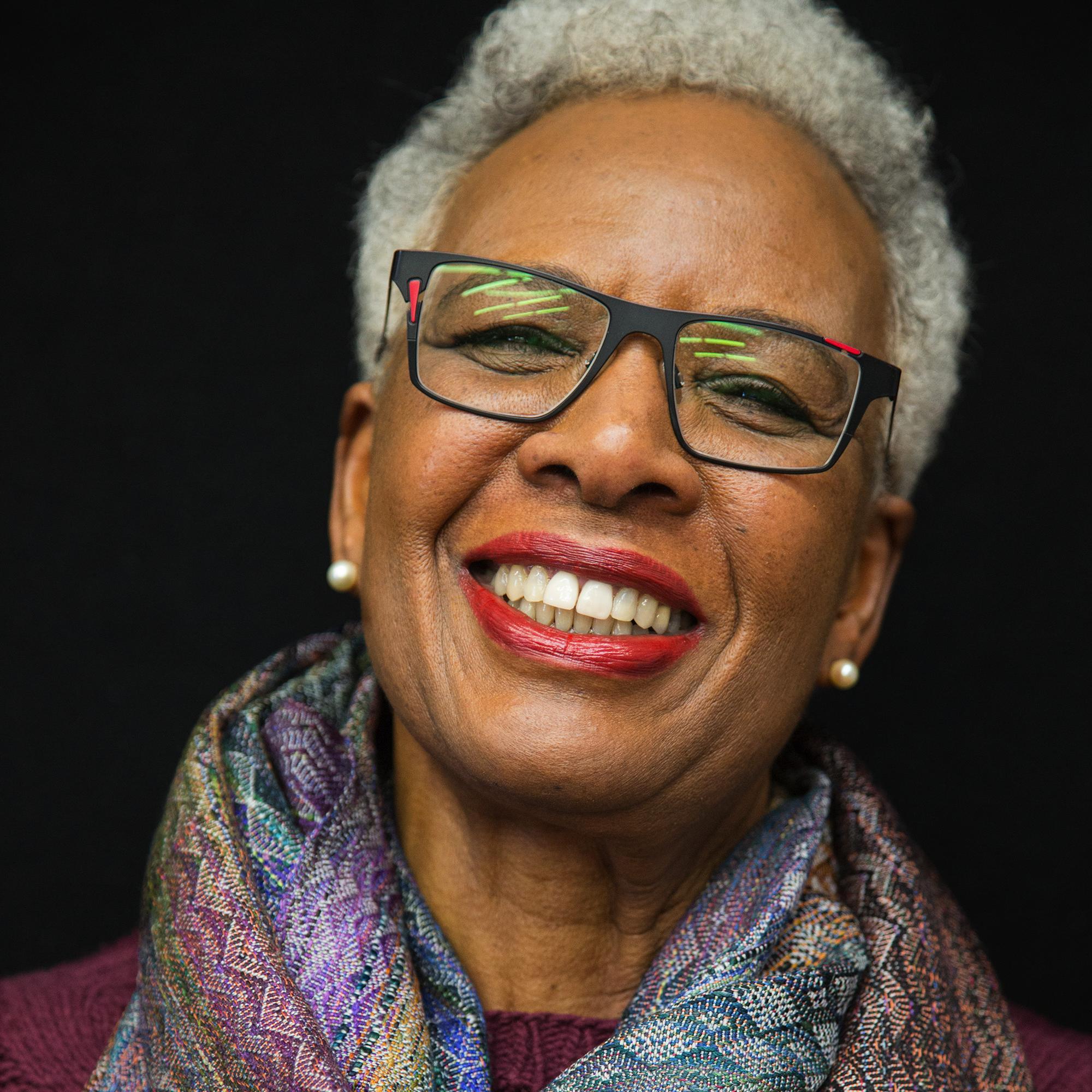 Nell Painter (the painter formerly known as the historian Nell Irvin Painter, Edwards Professor of American History, Emerita, Princeton University, author of The History of White People and Old in Art School: A Memoir of Starting Over, and holder of an MFA in painting from RISD) lives and works in Newark, New Jersey.
Kevin Blythe Sampson
Sculpture, painter, muralist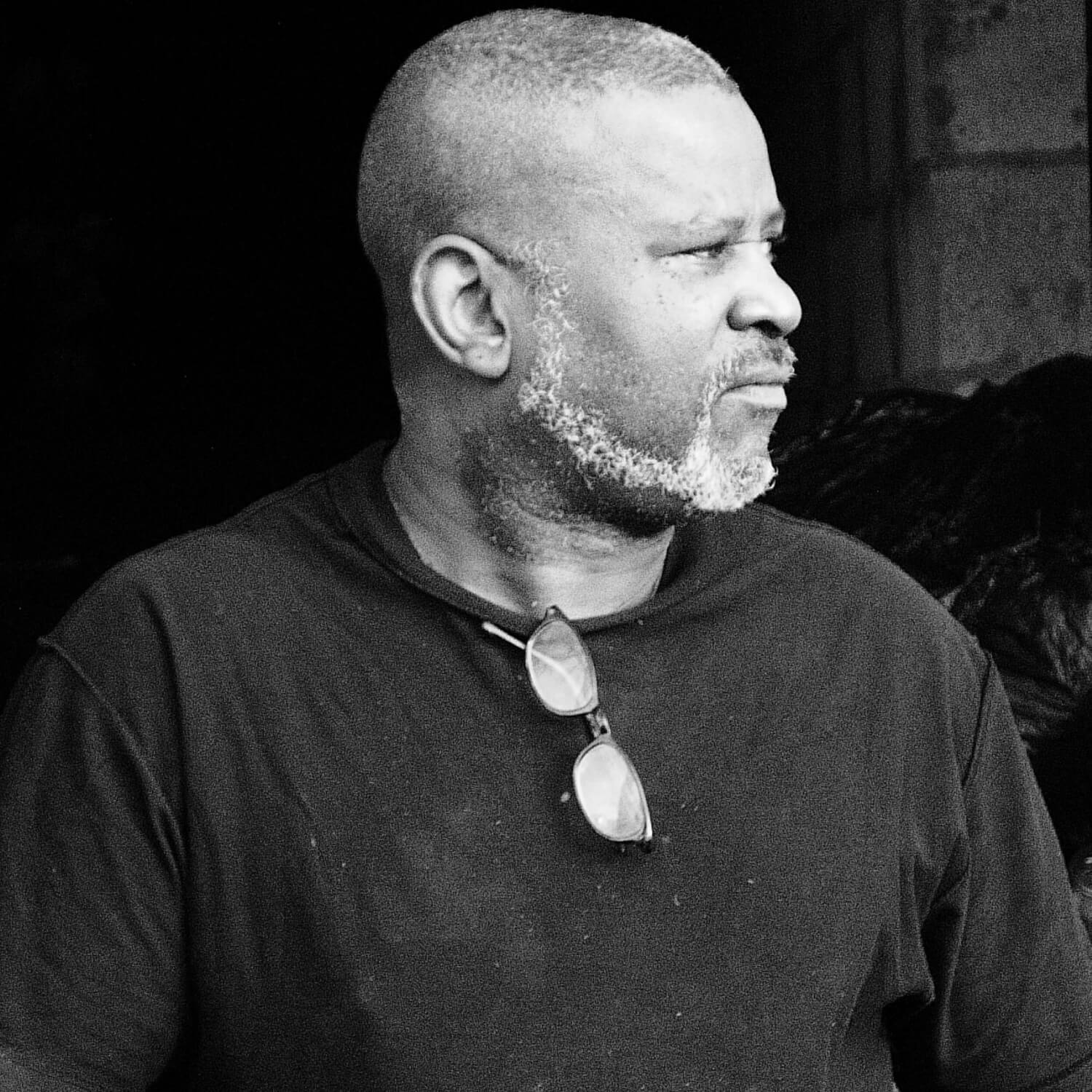 Kevin Blythe Sampson, 64, is a sculptor, painter, muralist that is recognized for tackling difficult issues that concern him and his Newark, N.J., neighbors. He was born in Elizabeth NJ on November the 28th 1954. He grew up in a household where many of the local marches were planned and many national leaders would meet with his father; including Ruby Dee, William Kunsler, Malcolm X, Dick Gregory, Robert Ferris Thompson, Congresswoman Shirley Chisholm and many more.This had a strong effect on both Kevin's Art and his life. Kevin's father, Stephen Sampson (deceased) was a community leader in both Elizabeth New jersey and in other parts of the state; He is Kevin's most important role model.
Kevin became a police officer = Detective for the city of Scotch Plains New Jersey and many other cities around NJ was he served for over 20 years. He is the first African American Uniformed Composite Artist in The country. He received numerous commendations for his work as both a police composite artist and a detective including the 200 clubs medal of valor, (for saving a life). He took an early retirement after the death of both his wife and an infant son, in separate illnesses.
Kevin and his two young children moved to the (ironbound section) of Newark New Jersey were he has lived for over 25 years. Kevin was offered a teaching position at the Newark school of fine and industrial art where he taught (Airbrushing Tech's and 3 dimensional Design) for over 16 years until the schools closing in 1995. Kevin also attended Lincoln University Pa, for two years, Parson School of Design (two years) and is a graduate of the Newark School of fine and industrial art. Kevin has continued teaching at various art schools and community programs, including currently running workshops at Express Newark, Rutgers Paul Robeson Gallery.
Kevin has been a gallery artist with Cavin-Morris gallery N.Y, N.Y since 1992.
He is a mentor to many of Newark youths and has assisted a whole crop of young artist in obtaining admissions into the various art schools in the metro area. His work is in numerous collections including several museums. He is a past artist in residence at the Cathedral of St John the Divine and maintains a close friendship with his Mentor (the Retired Dean of the Cathedral) the Very reverend James parks Morton. Kevin has received the Maria Walsh Sharp foundations residency and the Joan Mitchell artist grant, as well as awards from various art councils throughout the state. He has also received a 2017 residency at the Joan Mitchell Center in Nola, and a residency at the John Michael Kohler Foundations Arts and Industry Program.
Over the course of the past three few years Kevin and his "Crew" have completed over five murals with the City of Newark's, "City Mural Program". Including the Mural for this year Outsider Art Fair 2018, NY, NY. Kevin was recently selected as "100 People in Newark, by the 100 People foundation.
fayemi shakur
Writer, curator, photographer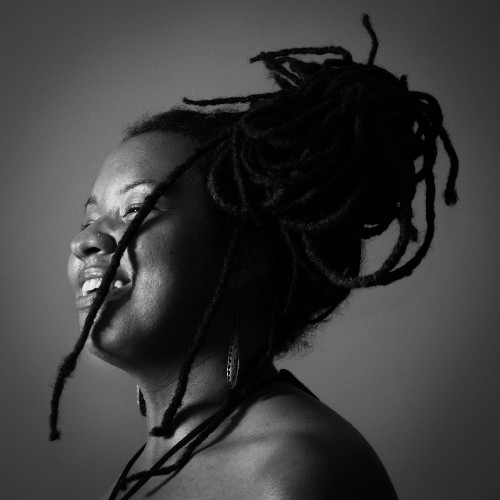 fayemi shakur is a writer, cultural critic, curator and visiting lecturer at Rutgers University-Newark, Department of Art, Culture and Media.  She is a mentor to artists participating in the 2019 NYFA Immigrant Artist Mentoring Program:: Newark and a 2019 Feminist in Residence at Project for Empty Space. Her writing has been featured in The New York Times, Hyperallergic, HYCIDE magazine, The International Review of African American Art, Nueva Luz Photographic Journal and MFON: Women Photographers in the African Diaspora among other books and publications.
Previously, she served as executive director at City Without Walls (2016-2017), marketing and public program manager at Aljira, a Center for Contemporary Art (2012-2016), managing editor and contributing writer at HYCIDE magazine, an arts and photojournalism publication (2011-2012) and a certified yoga and meditation instructor providing free classes to help alleviate stress and anxiety. She is also a co-founder of The Annual Lincoln Park Music Festival, a three-day outdoor music event designed to revitalize Newark's historic Lincoln Park neighborhood.  www.fayemishakur.com
Salamishah Tillet
Scholar, activist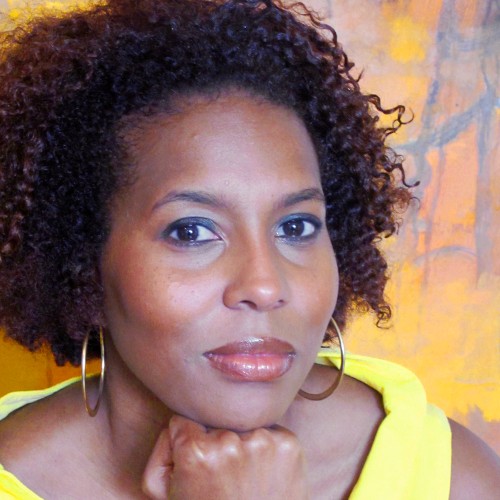 Salamishah Tillet is the Henry Rutgers Professor of African American Studies and Creative Writing, the founding director of the New Arts Justice Initiative, and the Associate Director of the Clement A. Price Institute at Rutgers University-Newark.  A frequent media commentator on race, gender, and popular culture, she has appeared on the ABC, BBC, CNN, MSNBC, NPR, and PBS, and is a regular Culture contributor to the New York Times. She is the author of "Sites of Slavery: Citizenship and Racial Democracy in Post-Civil Rights America" (Duke University Press), "In Search of 'The Color Purple'" (Abrams), and "All The Rage: 'Mississippi Goddam' and the World Nina Simone Made" (Ecco).  In 2003, Salamishah and her sister, social documentary photographer Scheherazade Tillet co-founded A Long Walk Home, a nonprofit that uses art to empower young people to end violence against all girls and women.
Salamishah Tillet
The Henry Rutgers Professor of African American and African Studies and Creative Writing
Associate Director of the Clement Price Institute
Rutgers University – Newark
Founding Faculty Director of the New Arts Justice Initiative at Express Newark
Co-Founder of A Long Walk Home
Emma Wilcox
Gallery founder, artist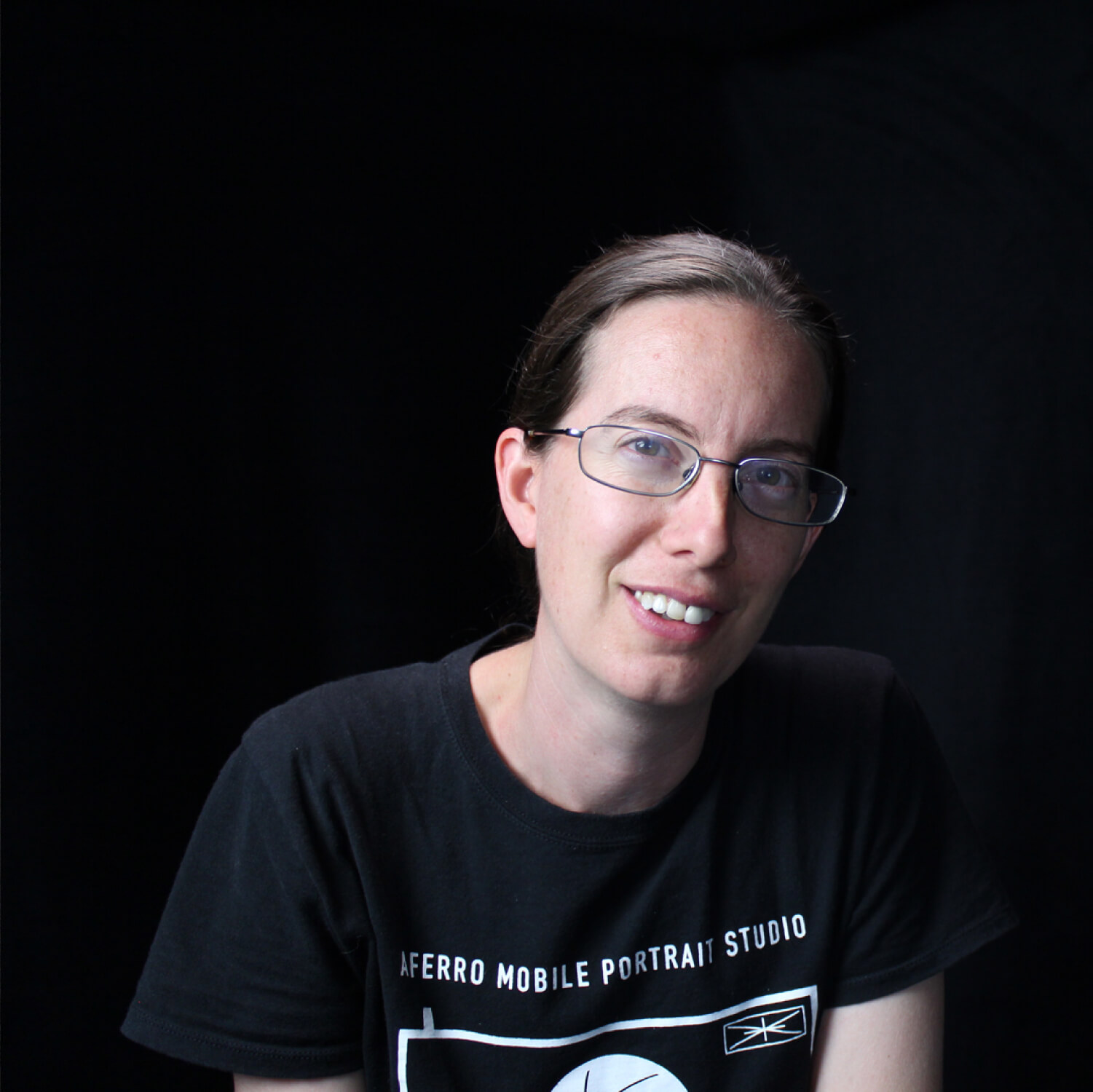 Emma Wilcox is the Gallery Director at Gallery Aferro (aferro.org), where, with Co-Founder and Artistic Director Evonne M. Davis she has designed and implemented hundreds of exhibits, public programs, educational initiatives, public art projects as well as more than two dozen publications. Many of our efforts have been highly collaborative in nature, involving dozens of other museums, galleries, and collectives, including projects such as Kea's Ark of Newark (2014-ongoing). Her 2016 TedX talk about art, audience, community, power dynamics, resistance, and the "strange and enduring power of arts experiences" such as the Aferro Mobile Portrait Studio can be seen on youtube.
She studied photography at the School of Visual Arts and was part of the 2015-2017 cohort of the the Prudential Foundation Nonprofit  Executive Fellows Program at the Institute for Ethical Leadership at Rutgers Business School. Within the greater tristate area, as a mentor, educator, and neighbor, she answers to shouts of HEY GALLERY LADY!
She is a working artist and writer (emmawilcox.org) maintaining an artistic and curatorial interest in history, including the history of artist communities. As a photographer she is concerned with environmental justice, land usage, eminent domain, and the role of individual memory in the creation of local history, with work in the collection of the Philadelphia Museum of Art.
Her solo exhibitions include Where it Falls, The Print Center, Philadelphia, PA and William Patterson University Galleries, Wayne, NJ, Emma Wilcox, Gitterman Gallery, New York, NY, Salvage Rights, Real Art Ways, Hartford, CT, and Forensic Landscapes, Jersey City Museum. She is the recipient of a Harpo Foundation Grant, a NoMAA Creative Grant, a NJ State Arts Council Fellowship, the Camera Club Of NY residency, the Newark Museum Residency and was a core participant in Night School at the New Museum. She participated in Emerge 7, Aljira, Newark, NJ and AIM 29, Bronx Museum, Bronx, NY. She has been reviewed or featured in Art in America, Women in Photography, the New Yorker, American Suburb X, Lolife and Black and White magazines, and has written for Bomb, Zing, and Influence magazines as well a lecturing regularly on art and cultural engagement topics. She lives by the river and believes that compliance, in the nonprofit sector as well as elsewhere, is wildly overrated.