NA Sponsored Spotlight Event
Open Doors Kids
Open Doors Studio Tour
Live Performance
Accessible Facility
NA Sponsored Spotlight Event
Open Doors Kids
Open Doors Studio Tour
Visual Arts
Poetry
Film
Live Performance
Accessible Facility

Newark Arts Festival Wrap-Party
Newark Arts
Sunday, October 13 | 4PM–7PM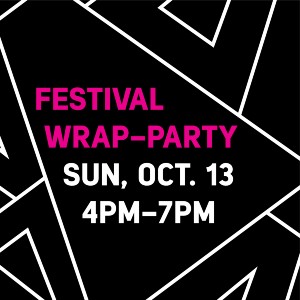 Join us for closing night of NEWARK ARTS FESTIVAL 2019!
Sunday, October 13th, 4PM – 7PM
Newark Museum, 49 Washington St, Newark 07102
Featuring
DJ Sienna Chanel
Docent-led tours of art by women
Candy carving
CMG Dance Project (Flamenco & Jazz/ Hip Hop Dancers)
and
Vocalist, Whitney Jackson!
For more information and a complete listing of Newark Arts Festival events, please visit newarkartsfestival.com.
Supported in part by a grant from NJ Department of State, Division of Travel and Tourism.