NA Sponsored Spotlight Event
Open Doors Kids
Open Doors Studio Tour
Live Performance
Accessible Facility
NA Sponsored Spotlight Event
Open Doors Kids
Open Doors Studio Tour
Visual Arts
Poetry
Film
Live Performance
Accessible Facility

Artists' Book Launch and Photography Exhibition
Shine Portrait Studio
Friday, October 11 | 6PM-8PM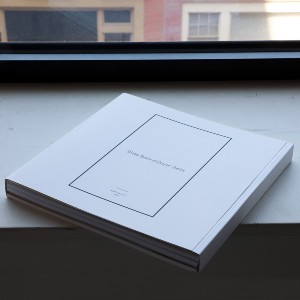 Opening Reception: Opening Reception: 6PM-8PM
Featured Artist(s): Anthony Alvarez, Dominique Duroseau, Colleen Gutwein, Scheherazade Tillet
Shine Portrait Studio Press is pleased to present five newly published artists' books from the "Plume House of Prayer Series." This series is inspired by a historic site in Newark, NJ, mere blocks away from the studio, where celluloid film was invented by Reverend Hannibal Goodwin in 1887.
A House of Prayer sermon pamphlet from 1852 provided inspiration for the design and concept of this series. Five artists have created books that somehow intersect with the various histories of this site, including: Anthony Alvarez, Dominique Duroseau, Colleen Gutwein, Nick Kline and Scheherazade Tillet.
Supported in part by a grant from NJ Department of State, Division of Travel and Tourism.