NA Sponsored Spotlight Event
Open Doors Kids
Open Doors Studio Tour
Live Performance
Accessible Facility
NA Sponsored Spotlight Event
Open Doors Kids
Open Doors Studio Tour
Visual Arts
Poetry
Film
Live Performance
Accessible Facility

#LoveDimension Brunch & Open Jam
Vandalhaus
Sunday, October 13 | 11AM-3PM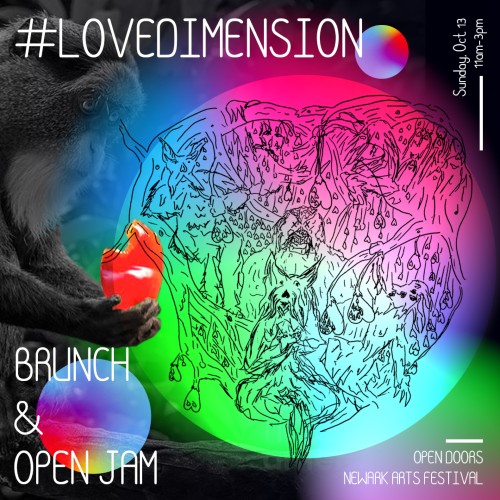 Featured Artist(s): #LoveDimension, Las CoLLLitas.
Join us for a Sunday brunch in the #LoveDimension filled with improv, music and conversation. Performances from the #LoveDimension and Las CoLLLitas, a super band formed by members of Animals Against Humans, A Whole in the Earth and the #LoveDimension. Never come empty handed, bring snacks to share, bring an instrument to jam with us, bring a friend!
Supported in part by a grant from NJ Department of State, Division of Travel and Tourism.