NA Sponsored Spotlight Event
Open Doors Kids
Open Doors Studio Tour
Live Performance
Accessible Facility
NA Sponsored Spotlight Event
Open Doors Kids
Open Doors Studio Tour
Visual Arts
Poetry
Film
Live Performance
Accessible Facility

DROP DJ dance party
Blissedout Beats + DJ Butta
Friday, October 11 | 9PM-12AM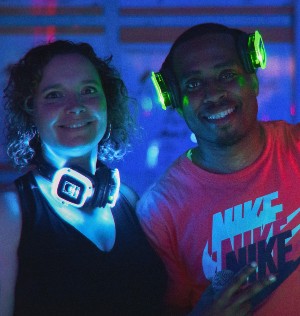 Curated by: Blissedout Beats + DJ Butta
Featured Artist(s): Blissedout Beats, DJ Butta
Join DJs Blissedout Beats and DJ Butta as they spin a fun and energetic mix of R & B, soul, funk, and house at their signature DROP dance party. They'll be bringing the dance vibes to The Noodle Shop for the night. This is also the end point for the Brown Girls Art Crawl.
Follow on Instagram @blissedoutbeats, @djbutta973.
Supported in part by a grant from NJ Department of State, Division of Travel and Tourism.