NA Sponsored Spotlight Event
Open Doors Kids
Open Doors Studio Tour
Live Performance
Accessible Facility
NA Sponsored Spotlight Event
Open Doors Kids
Open Doors Studio Tour
Visual Arts
Poetry
Film
Live Performance
Accessible Facility

Latino Fashion: From Folkloric to Future Fusion
Newark Latino Artist Collective and UHEMU Black & Brown Storytellers
Saturday, October 12 | 1PM-4PM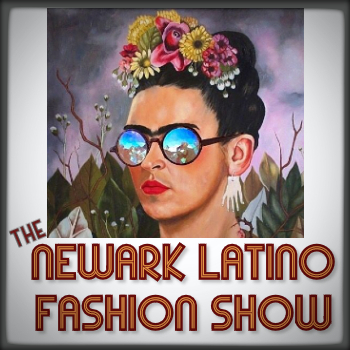 Curated by: Queen Mother Imakhu
Featured Artist(s): Aollani Wilkinson, CHOZIN Designs, LOVARI, Queen Mother Imakhu, Gabriel De Los Santos, Torch Fuego, Mama Rejectz, House of Rejectz/Rejectz Radio Latino, Khadijah Costello, Luz Milagros Robles, Reynita Camila De Los Santos.
An elegantly edgy fall fashion show exploring the Latino influence on mainstream fashion past & present. Celebrating the collections of local designers, including Aollani Wilkinson, and jewelry by CHOZIN Designs. Hosted by actor, recording artist, and fashionista LOVARI, and by cultural renaissance woman Queen Mother Imakhu. Includes live performances by vocalist Gabriel De Los Santos, hip hop artist Torch Fuego, DJing & multimedia by House of Rejectz/Rejectz Radio Latino, art exhibition including the works of Khadijah Costello and Mama Rejectz. Appearances by Newark's Puerto Rican Reyna Luz Milagros Robles, and Newark's Dominican Reynita Camila De Los Santos. Reception with refreshments. Sponsored by Newark Latino Artist Collective and UHEMU Black & Brown Storytellers. Co-sponsored by Newark Public Library. www.newarklatinoartistcollective.com www.uhemustorytellers.com https://npl.org/
Supported in part by a grant from NJ Department of State, Division of Travel and Tourism.