NA Sponsored Spotlight Event
Open Doors Kids
Open Doors Studio Tour
Live Performance
Accessible Facility
NA Sponsored Spotlight Event
Open Doors Kids
Open Doors Studio Tour
Visual Arts
Poetry
Film
Live Performance
Accessible Facility

Climates of Inequality: Stories of Environmental Justice
Humanities Action Lab
Thursday, October 10 | 08AM-9PM
Friday, October 11 | 08AM-9PM
Saturday, October 12 | 08AM-9PM
Sunday, October 13 | 08AM-9PM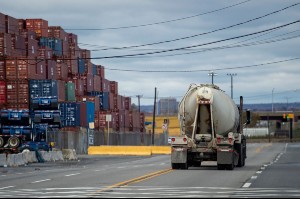 Curated by: Humanities Action Lab
Featured Artist(s): The Humanities Action Lab (HAL) is a coalition of universities, issue organizations, and public spaces in 22 cities, and growing, led from Rutgers University-Newark, that collaborate to produce community-curated public humanities projects on urgent social issues.
Why do your memories of your environment matter in the fight against climate change? And how does Newark's history connect to other cities around the world?
In this multimedia installation, follow over 500 students, educators, and advocates in Newark and more than 20 cities as they uncover the layers of history behind environmental justice in their communities—and their legacies for climate change.
Through immersive virtual reality, moving testimony, and historical imagery, visit sites of climate crisis and resilience from Newark to New Orleans.
Then share your story and help shape local decisions and global visions.
Supported in part by a grant from NJ Department of State, Division of Travel and Tourism.