NA Sponsored Spotlight Event
Open Doors Kids
Open Doors Studio Tour
Live Performance
Accessible Facility
NA Sponsored Spotlight Event
Open Doors Kids
Open Doors Studio Tour
Visual Arts
Poetry
Film
Live Performance
Accessible Facility

'Do You See/Do You Hear?' by Hprizm (Anti-pop Consortium), Jeff Snyder + PLOrk
Newark Rhythms
Saturday, October 12 | 7PM-8PM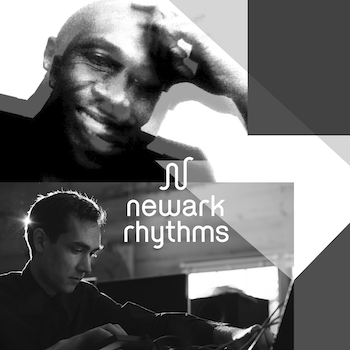 Curated by: Newark Rhythms
Featured Artist(s): Hprizm (Anti-pop Consortium), Jeff Snyder, PLOrk
The student protest movement of the late 60's arose to demand free speech inclusion and representation. As the national dialogue around pressing social issues evolved, the figurative and literal landscape was shifting rapidly. One thing that becomes apparent is the choice to see or not see. Drawing inspiration from the particular history of protest at Rutgers/Newark, noted electronic composers and performers Jeff Snyder and HPRIZM present the electronic Audio Visual composition entitled "Do You See/Do You Hear?" in collaboration with the Princeton Laptop Orchestra (PLOrk).
Do You See/Do You Hear? is a site-specific piece that uses projection and improvisational audio to react to the architecture of Hill Hall.
Free and open to the public
Date:  October 12, 2019
Time:  7:00p – 8:00p
Location: Hill Hall, ramps (Rutgers University-Newark), 360 Dr M.L.K. Jr. Blvd, Newark, NJ 07103
Supported in part by a grant from NJ Department of State, Division of Travel and Tourism.