NA Sponsored Spotlight Event
Open Doors Kids
Open Doors Studio Tour
Live Performance
Accessible Facility
NA Sponsored Spotlight Event
Open Doors Kids
Open Doors Studio Tour
Visual Arts
Poetry
Film
Live Performance
Accessible Facility

Making Strides Against Breast Cancer of Newark Walk
American Cancer Society
Sunday, October 13 | 08AM-12PM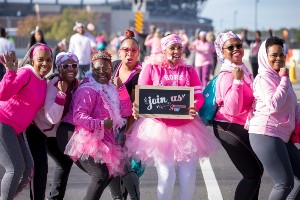 Curated by: American Cancer Society
Check out Newark Arts Live Painting Experience and Photo Booth at this year's Making Strides of Newark Walk.
Join Us and Sign Up Today! Please Register at the Website: www.MakingStridesWalk.org/NewarkNJ
The American Cancer Society's Making Strides Against Breast Cancer walk is a powerful event to raise awareness and funds to end breast cancer. It is the largest and most impactful network of breast cancer events in the nation. Making Strides Newark is a noncompetitive 3 mile walk that raises critical funds to enable the American Cancer Society to fund groundbreaking breast cancer research, provide free information and services, and help people reduce their risk for breast cancer.
Any Questions? Email NewarkNJStrides@cancer.org
Supported in part by a grant from NJ Department of State, Division of Travel and Tourism.