40 YEARS
POWERING THE ARTS
We power the arts to change lives in our community of Newark.
*DISCLAIMER: This interactive timeline is designed to be experienced on desktop devices.
Abington Walls
Akwaaba Gallery
Artfront Galleries
Barat Foundation
Cement Gallery
Clements Place Jazz
Cryout Cave: Poetry.Art.Music
Express Newark
Fairmount Art Wall
Four Corners Public Arts
Gallery Aferro
GlassRoots
Gutt Gallery
HCAD Gallery at NJIT
Index Art Center
Ironbound Film & Television Studios
Lincoln Park Coast Cultural District
New Jersey Performing Arts Center
Newark Artists Database
Newark Print Shop
Newark Public Library
Newark School of the Arts
Newark Symphony Hall
Paul Robeson Galleries
PES Studios
Prospect Firestation Gallery
RyArMo Photography Studio
The Dietze Building
The Jewish Museum of NJ
The Newark Allery
The Newark Museum Of Art
The People's Gallery at City Hall
The Pocket Gallery
Yendor
WBGO Art Gallery
Prudential Financial
The City of Newark
M&T Bank
PSEG
Geraldine R. Dodge Foundation
Victoria Foundation
Turrell Fund
Bank of America
New Jersey State Council on the Arts
The National Endowment for the Arts
Verizon
Audible
United Airlines
Hanini Group
Rutgers University-Newark
New Jersey Institute of Technology
Panasonic
PNC Bank
Crawford Street Partners
The MCJ Amelior Foundation
LM Development Partners
NJ Arts and Culture Renewal Fund
TD Bank
The Andrew W. Mellon Foundation
Columbia Bank
Mid Atlantic Arts Foundation
Newark Happening
McCarter & English
Hyde and Watson Foundation
MT Weiner Foundation
Newark Arts' Mission:
Powering the arts to transform lives
Established in 1981, Newark Arts was created to advance and expand the resources and offerings of arts and cultural organizations in the great city of Newark, New Jersey.
Newark Arts provides leadership, direction, and technical assistance through partnerships with Newark's many artists, arts administrators, community organizations, community development corporations, planning groups, economic development agencies, and government agencies as well as the general public.
Newark Arts' goal is to share resources, develop collaborations and cross-functional opportunities, promote advocacy efforts, assist in audience development and public awareness of arts and culture, and serve as a cultural resource to the community.
Newark Arts serves as the anchor and umbrella for the arts community providing programs, services, advocacy and outreach that supports over 60 arts organizations throughout the city.  Representing many, but telling one story, Newark Arts exists to improve the quality of life for Newark artists, arts organizations, and residents through sustainable initiatives that provide living wage jobs, improve education leading to greater levels of college readiness, increase the tax base, and create greater civic engagement.
1981
NAC Founded – Key founders include Elizabeth "Liz"Del Tufo and Professor Judith "Judy" Brodsky
"I was Director of the Essex County Division of Cultural Affairs (ECDCA). Essex County, with Newark as the largest city, needed a strong cultural presence. There was a need in Newark for an organization to represent artists.  Judy Brodsky [who] was Assistant to the Provost at Rutgers, was very supportive and felt the organization should be more formalized and pointed to me to do the organizing."  
–  Elizabeth (Liz) Del Tufo
1996
Jim Dixon serves as 1st P.T. Director
1998
SW 0654 – Celeste Bateman serves as 2nd P.T. Director
"Some of the programs that Newark Arts Council was involved in were the Salon Series.  We went to different venues and featured different artists throughout the city in multidisciplinary events.  One of my favorites was the Bonjornos (Mary Lou and Jerome/filmmakers) at The Priory (New Community Corporation/NCC).  They really excited by interest in that art form.  Another Series featured visual artist Manuel Ascevedo.  Galleries were prominent settings for many of the Salons."
– Celeste Bateman, Interim Director for 18 months between 1997 and 1999
1999
Oglesby 1st F.T. Executive Director
2000
NAC headquarters moved from Newark Boys Chorus School to 17 Academy Street
2001
NAC completes Strategic Plan with American for the Arts 
First Arts and Economic Impact Study shows how arts support Newark's economic growth
First Open Doors Studio and Available Space Tour
ArtStart Grants Program initiated – Grants to Newark arts organizations
2002
NAC hosts Conference on Artist Housing featuring ArtSpace, Inc, a national leader in developing artists housing
2003
NAC sponsors citywide Conference on Public Art featuring arts leaders from around the country
NAC website developed
2004
NAC sponsors Summer Arts Program with City of Newark
NAC Commissions Artists Related Housing Needs in Newark, a study of Newark's artists housing needs by The Actor's Fund of America, which led to a greater understanding of the potential costs/benefits of artists housing to the City of Newark and beyond.  Study became lynchpin for developers considering how and where housing for artists might be developed in Newark.
ODST 2004 features "Mix In the Bricks" in raw industrial  space at 744 Broad Street.
2005
Arts & City Awards Fundraiser initiated to recognize artists / supporters, contributors and to raise funds for arts programming.  Art & the City recognized artists and key arts leaders and featured a competition and auction featuring tabletop sized sculptures by artists.
Arts Education Roundtable created with support from Victoria Foundation (leads to NAER)
NAC advocates for implementation of City of Newark's Percent for Arts initiative leading to set-aside of 1% new construction budget for public art. Mayor Sharpe James appoints NAC ED L. Oglesby 1st Chair to kickstarts Public Arts / Murals Program.
4th ODST – Internationally celebrated sculptor and Newark native Chakaia Booker served as curator and juror. Artists from Newark and the surrounding metropolitan area were included in the juried exhibition curated by Ms. Booker.
2006
NYTimes review of Open Doors exhibition, "Newark Between Us" by Rupert Ravens; best in NJ in many years in 30,000 sq. ft on 6th Floor t 744 Broad Street; Exhibition listed by Star Ledger as among Top Ten in New Jersey for 2006.
2007
Arts Economic Prosperity III released in conjunction with Americans for the Arts
Open Doors Studio Tour Red Badge of Courage Revisited curated by internationally recognized curator, Omar Lopez Chahoud at 744 Broad Street; Star-Ledger again recognizes exhibitions as one of New Jersey's Top Ten Exhibitions.
2008
Gladys Barker Grauer receives 1st NAC Arts Award at reception hosted by Mayor Cory Booker
Leadership Newark honors NAC for Civic Leadership – "Outstanding Community Partner"
2009
NAC holds Artist Development Forums at Aljira
ODST 2009
ODST features Newark filmmakers, Marylou and Jerome Bonjiorno at the Newark Museum screening their award-winning new film, Newark in 3-D.  Bonjiornos received early ArtStart Grant to support their filmmaking.
2010
Newark selected by G.R. Dodge Foundation to host 2010 International Poetry Festival; coincides with 2010 Open Doors Studio Tour
2011
Arts & Economic Activity IV details 358 jobs; $95 million in household income; $11 million in tax revenue in the City of Newark generated by arts activity.
2012
Quarter Mile Print Project by Stephen McKenzie accepted into Guinness Book of Records.
2013
NAER receives 1st National Endowment for the Arts (NEA) grant
Artists Development Workshops: technical analysis portfolio review, meet w/curators.
2014
NAER hosts major Conference on Arts Education with keynote by NEA Arts Education, Director Ayanna Hudson
NAER Receives 2nd National Endowment for the Arts Grant
2015
"If Not for Tom" Gala and fundraiser honors former NJ Governor Tom Kean for his contributions to NJ Arts and aises historic funds to support the arts.
Oglesby retires as Executor after 17 years; J. Johnson hired after national search
GlassRoot honors L. Oglesby for Arts leadership
NAC affected Newark positively.  It was the only organization involved in advocacy in Newark and the County.  NAC has had significant positive growth since its inception to its first paid staff, to Linwood Oglesby as its first full-time Executive Director; to its current director, Jeremy Johnson.

NAC, even with its limited resources, had significant impact mobilizing artists; (NAC) looked at the City to see how the arts could strengthen the City.  Even early on it had significant impact.
– Philip Thomas, Newark Arts Board President in 1991 and board member for 3 years.
2016
"If Not for Clement" honors Dr. Clement"  for his outstanding contributions to the arts & humanities and for his outstanding leadership to the City of Newark, the state, and the nation.
NAC initiates Cultural Plan for Newark
NAC rebranded as Newark Arts
Per (Mayor) Kenneth Gibson's earlier assessment of urban issues that wherever the country was headed, Newark would get there first, Newark was ahead of the curve in amplifying the voices of the people of Newark and the talents they represent.  At the same time Newark Arts was advancing a strategic plan for the organization that would allow it to express its role with more intentionality in the community.
– Peter Englot
Artists now have a much clearer path to sustainability.  Artists can now see a stronger pathway to making a living Newark Arts has played a great role by supporting professional development for artists.
Our Leadership
Over the Years
Manuel Acevedo
Onome N. Adejemilua,-Esq.
Khalif Ra Al-Hadi
Hope Alswang
Charlotte Attenborough
Carlos Aurellano
Susan G. Austin
Amiri Baraka
Gladys Barker Grauer
Ayana Bateman
Celeste Bateman
David B. Berkowitz
David R. Berkowitz
Cephas Bowles
Dr. Alex Boyd
Jeanette F. Brummell
Gloria Bryant
Natalie Burrows
Michelle Butler
Eleta J. Caldwell
Lisa V. Chow, Esq.
Arthur J. Cifelli
Anthony G. Clark
Dr. Paulette Coleman
Samuel M. Convissor
Lauren M. Craig, Esq.
Delores Critchley
Jennifer C. Critchley
Frank J. D'Astolfo
William Dane
Victor Davson
Saundra DeGeneste
Elizabeth Del Tufo
Priscilla DeLeeuw Barrowcllough
Leon Denmark
Marcy S. DePina
Carole DeSenne
Nancy E. Diamond
James Dickson
Mary W. Dowd
Natasha Dyer
Lawrence Emery
Peter T. Englot
Jeff Friedman
Tarin M. Fuller
Alfred Gallman
Eduardo Garcia
Ali Gates
Lawrence P. Goldman
Pamela E. Goldstein
Michele Gonzalez
LaJean E. Gray
Wilma J. Grey
Richard Grossklaus
Patricia Hall Curvin
Samer Hanini
Joyce Wilson Harley
Dale E. Harris
Christopher M. Hartwyck, Esq
Gayle Hawkins
Sherry B. Hawn
W. Stan Holland
Michael M. Horn, Esq.
John Hyer
Bonnie Hyslop
Pamela Irvin Fields
Ronald H. Janis
Marvin Kazembe Jefferson
Jeremy V. Johnson
Mary Louise Johnson
Natalie Jones
Phillip G. Jones
Toni Jones
Marshell Jones Kumahor
Dupre "Doitall" Kelly
Pat Kettenring
Dorthaan Kirk
David A. Lederman
Marc Leibowitz
Catherine Lenix-Hooker
Ollyn J. Lettman
Larry Leverett
Clarence C. Lilley
Bruce L. Lloyd
Mariko Lockhart
Lisa D. Love, Esq.
Thomas L. Lussenhop
Steven Mairella, Esq.
William D. Manna
Gloria Martin
John Martin
John Masi
Joaquin Matias
Cynthia T. McCoy
Sheila D. McKoy
William R. Mikesell
Dr. Julia A. Miller
Ryan A. Monroe
Linda Morgan
Gwen Moten
Victor Nichols
Jeffrey Norman
Mary P. O'Malley
Ronald Maurice Ollie
Joanne Orozco
Vicente Perez
Richard Probert
Elisa Puzzuoli
Kathleen W. Rae
William Reeder
Ross Richards
Kiyana N. Richardson
Roy E. Rogers
Kitab I. Rollins
Wylie Rollins
Abbe Rosenbaum
Madeline Ruiz
Miriam A. Santiago
Stephen Sennott
Nikia Simmons
Melissa A. Smith
Victoria J. Snoy
Patricia Steele
Paula Stephens
Yvette C. Sterling, Esq.
Elisabeth Stewart
Susan Stucker
Mary Sue Sweeney Price
Lawrence J. Tamburri
Philip Thomas
Arthur W. Thomas
Lincoln Turner
Don Viapree
Eric Vicioso
Christine Vogel
Linda A. H. Walker
Donna Walker-Khune
Joseph W. Walsh
Bisa Washington
Franotie A. Washington
Stanley M. Weeks
Scott A. Weiner
Kristin Wenger
Gene Wesley
Nicole Whalen
Martha Williams
Valerie V. Wilson
Daniel Zanella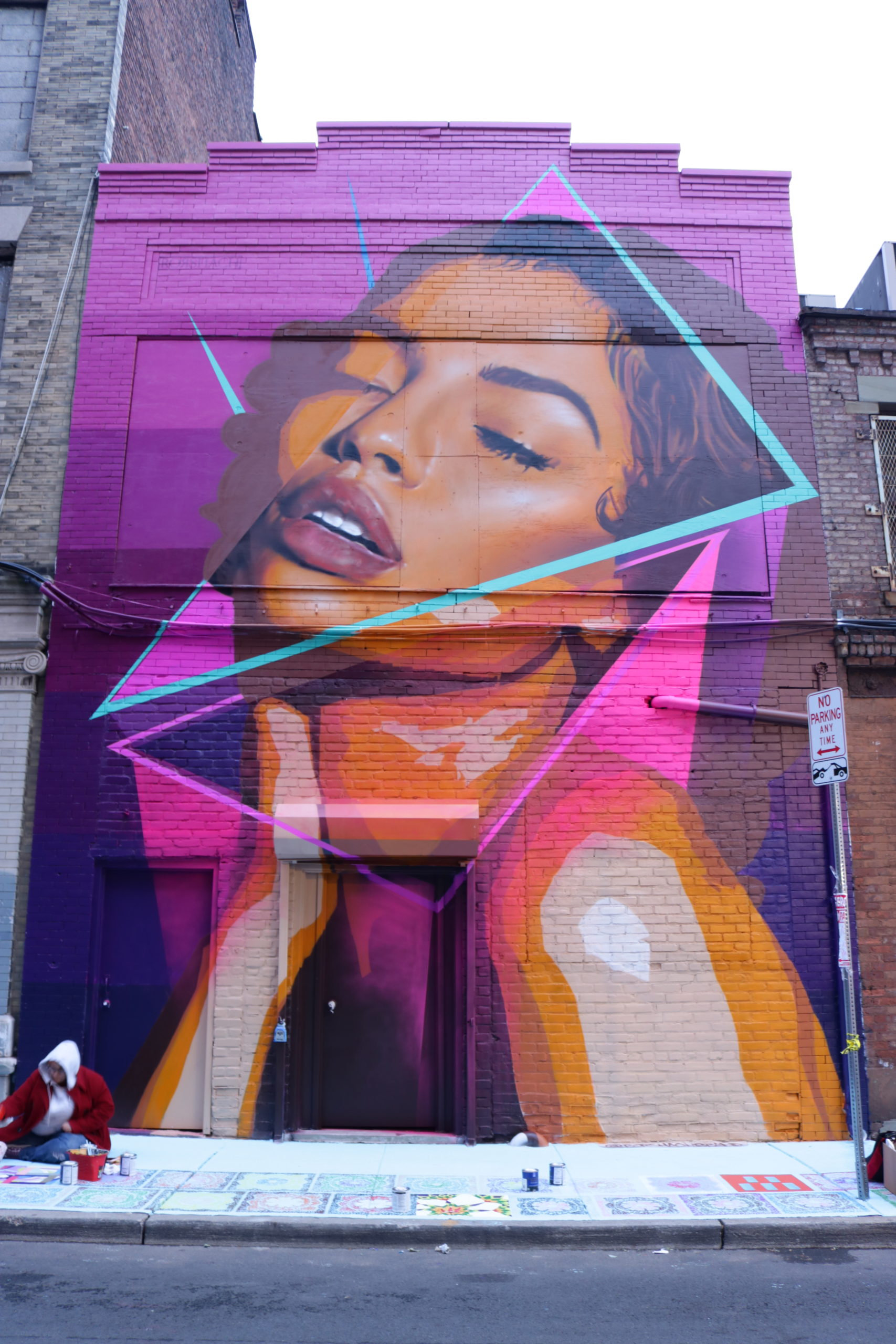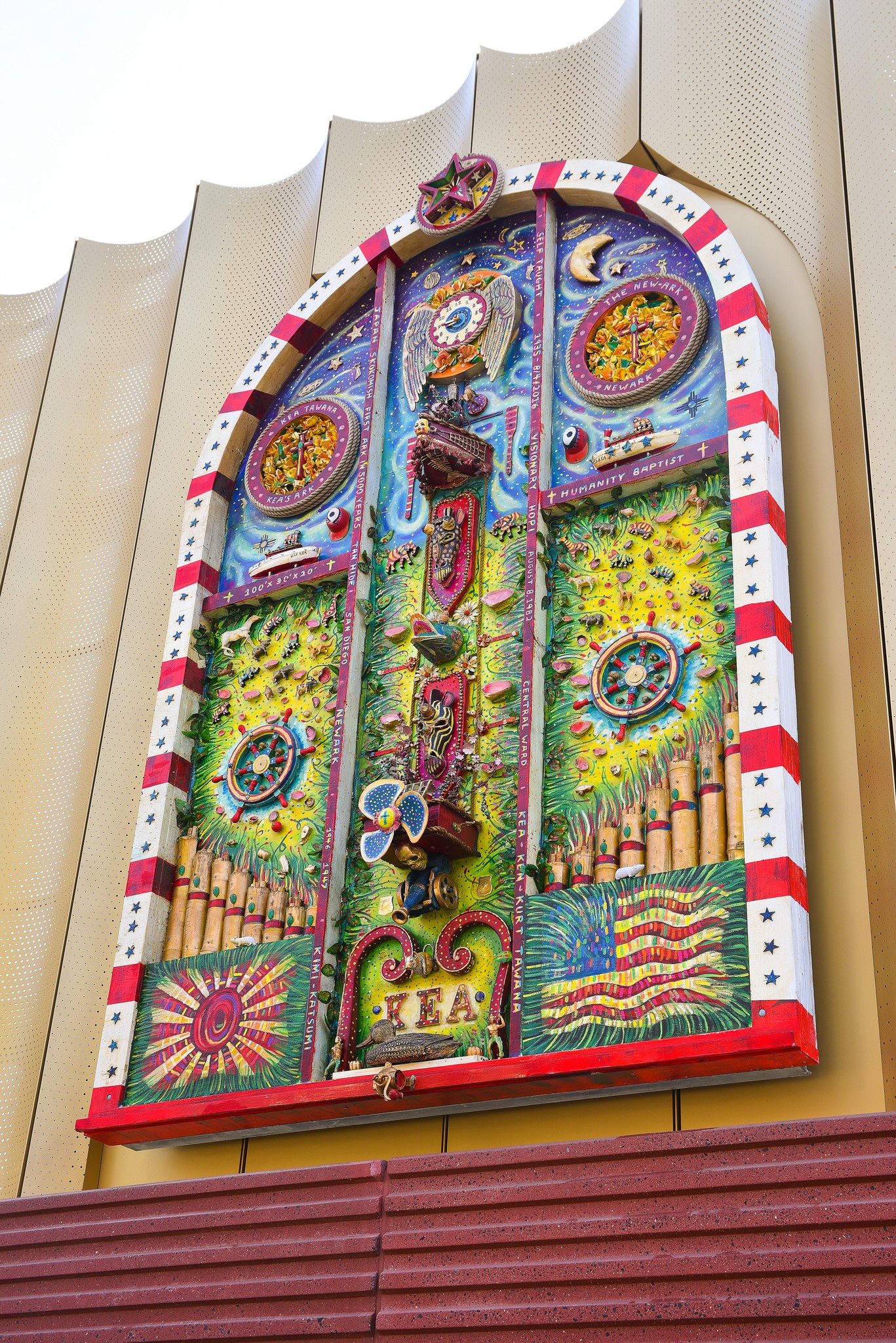 Gallery
Our Impact in Pictures