Current Year Grantees (2017-2018)
Organization

Name

Project Title

South Street School
Cynthia Armstrong
Graphic Design Program

Project Summary

Recognizing that our students need opportunities that would allow self-expression through varied creative outlets, we at South Street School would like to provide students in grades five through seven with that opportunity in the form of an after-school graphic design program. Our program would immerse our students in valuable hands-on learning experiences that will ultimately transform them into becoming authentic innovators that may one day change the world of 

tomorrow

.
Organization

Name

Project Title

Thirteenth Avenue School
Tia Collier
13th Ave School Tap Dance

Project Summary

Thirteenth Avenue School would like to diversify art education for our students by collaborating with the Newark School of the Arts to offer our students tap dance instruction. The proposed project will expose students to professional dance and offer an alternative form of engagement outside of the standard school classroom.
Organization

Name

Project Tittle

Ironbound Community Corporation
Jee-Hoon Krska
Keys 2 Success

Project Summary

We are writing to request funding to launch a one-week intensive summer drum camp in July 2017 affiliated with the Keys 2 Success music program. This camp is designed to build off the success of the Keys 2 Success weekly 45-minute in school ensemble percussion training session that has been conducted throughout the spring of 2017 in South Street School in the Ironbound section of Newark.
Organization

Name

Project Tittle

Rafael Hernandez School of Performing Arts
Katherine Brodhead
Rafael Hernandez School Opera Program

Project Summary

Rafael Hernandez School aims to partner with the Metropolitan Opera Guild in a year-long opera program for our 5th grade students and teachers. As a result of the partnership, over 120 students across four 5th grade homerooms will create and perform their own class operas based on stories, poetry, or historical events from literacy class. This project integrates theater with the goal of engaging students and families while building confidence, collaboration, and creativity.
Organization

Name

Project Tittle

Institute of Music for Children
Michael Pittman
Newark Multimedia and Performing Arts (MPA) Residency

Project Summary

The Newark Multimedia and Performing Arts (MPA) Residency Program features deep collaborations with Institute teaching artists and Newark school's administration leaders and classroom educators. The program aims to develop students' comprehension and appreciation of the arts, technology, and music; encourage school work that is empowering, uplifting, and positive; create a strong sense of community in the classroom; and enrich and enhance the school's current arts programming through technology and collaboration of new artists and educators.
Organization

Name

Project Title

Sharron Miller's Academy for Performing Arts, Inc.
Sharron Miller
In-School Dance Residency Program

Project Summary

During the 2017-18 school year, Sharron Miller's Academy for the Performing Arts (SMAPA) will continue its successful in-school dance residency partnership at Newark's Quitman Street Community School, benefiting an estimated 370 K-8th grade students through 19 weekly dance classes conducted by skilled teaching artists (28-week program, culminating with two year-end performances). SMAPA's innovative curriculum features creative movement (K/1st grade), tap (2nd/3rd grades), West African (4th grade), jazz/hip-hop (5th grade), and a 6th-8th grade elective.
Organization

Name

Project Title

Activism Through Arts
Celeste Banks
Lower Broadway Creative Mondays

Project Summary

Activism Through Arts would like to offer the program "Lower Broadway Creative Mondays", which is an opportunity for Newark residents to take free visual arts and dance classes at "The Painter's Palette NJ", which is located on 9 7th Avenue. Classes will be provided on Mondays and will alternate between Dance and Painting classes for adults and children.
Organization

Name

Project Title

Dramatic Impact
Dani Kopoulos
Dramatic Impact

Project Summary

Dramatic Impact will bring their Family Literacy event to four Newark schools: Louise A. Spencer/Miller, Belmont Runyon, BRICK Avon and Brick Peshine. The interactive family workshops offer parents and caregivers an opportunity to be actively involved in their children's academic and social growth, while helping build positive family relationships. The sessions engage families in storytelling and puppetry activities that strengthen language arts literacy skills and support the development of communication and interpersonal skills.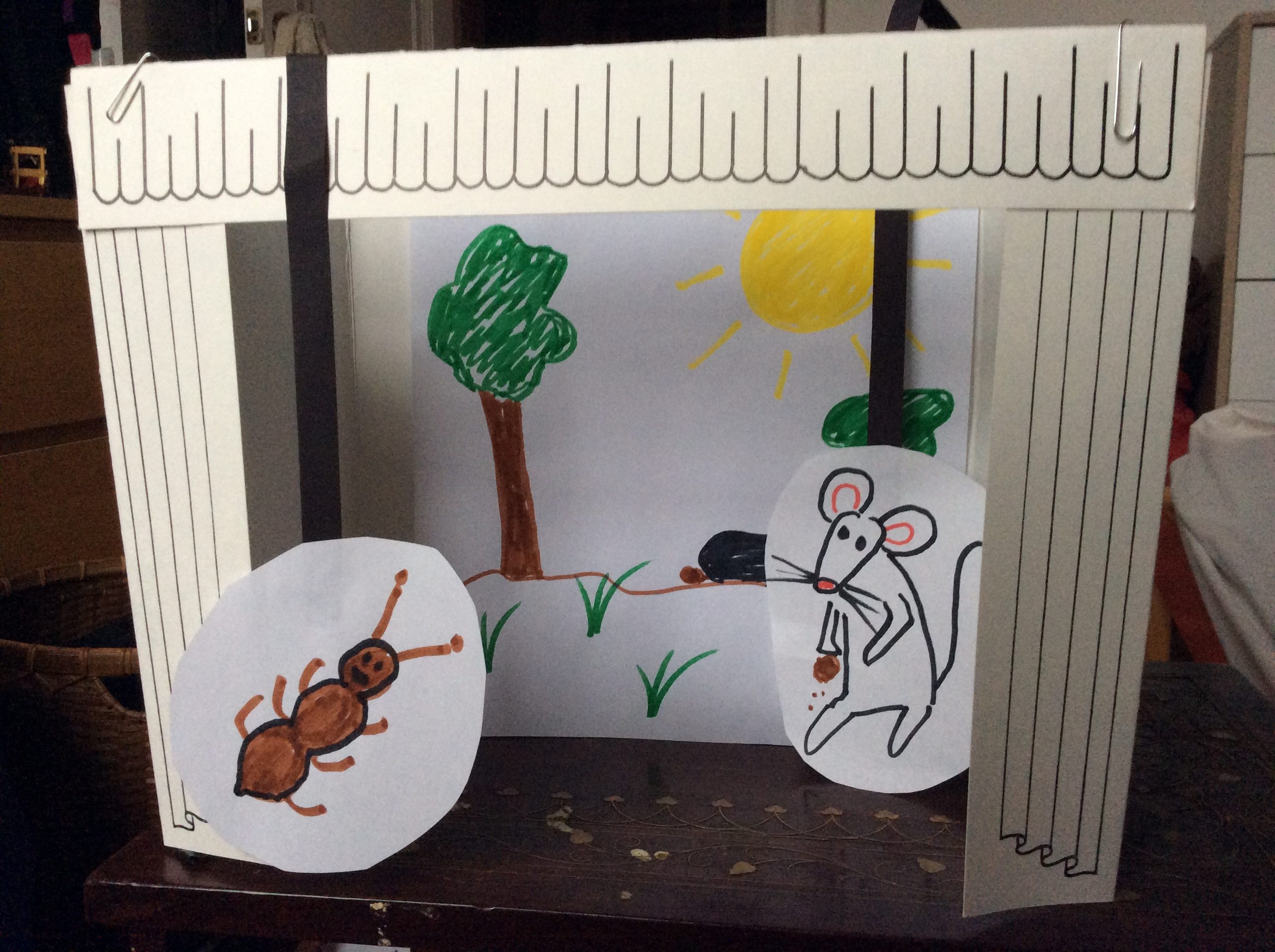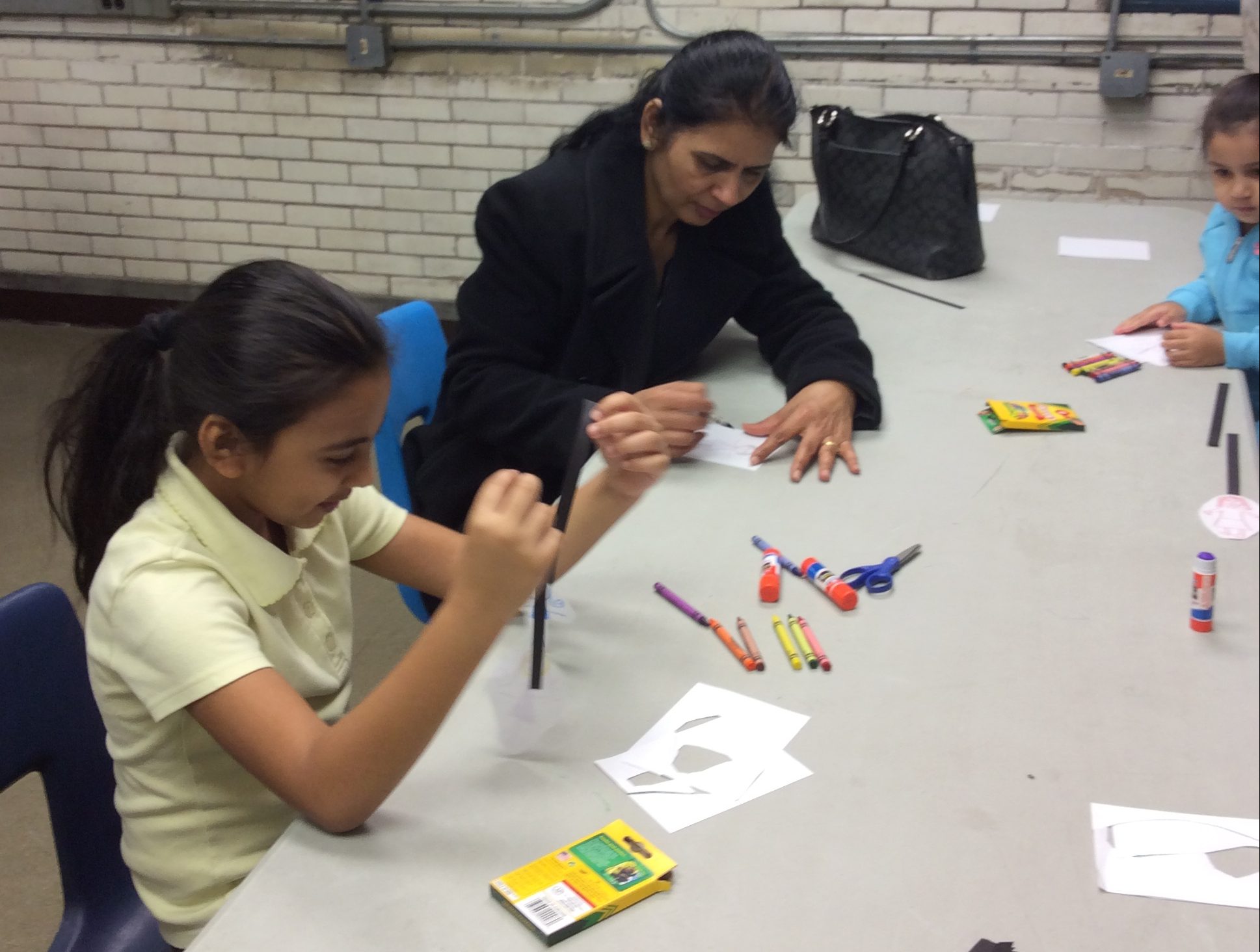 Organization

Name

Project Tittle

Elizabeth Youth Theater Ensemble
Angela Kariotis
Granny Bombers and Tiny Taggers

Project Summary

"Granny Bombers Tiny Taggers" is an intergenerational art and oral history project. Senior citizens from Newark's Ironbound Senior Center and 5th graders from nearby Ann St School will create "blossoms" out of yarn during instructional "knit-ins" and share personal testimonies through theater-making techniques. The material generated will be transformed into a play. Newark area actors will be engaged to perform the free show at LIPS Gallery.
Organization

Name

Project Title

Forward Ever Sustainable Business Alliance
Karen Brown-Stovell
The Power of Choice Exhibit

Project Summary

The Power of Choice Exhibit was developed by Forward Ever Sustainable Business Alliance as a vehicle to explore localism in the broader contexts of its economic, social, and cultural impacts on the Newark community. Expanding upon the photo exhibition, the film seeks to further explore success and challenges local businesses face in a changing economic landscape.
Organization

Name

Project Title

Yendor Productions
Rodney Gilbert
Newark Girl Scouts Mural

Project Summary

Yendor Production in partnership with the Girls Scouts plan to create a mural dedicated Girl Scout and its legacy. A Yendor artist and girl scouts will design and produce a mural in Newark by partnering with local troops to celebrate the long legacy and current leadership activities of Newark girls. Having over forty murals Yendor welcomes this opportunity to work with and honor the Girl Scouts.
Organization

Name

Project Tittle

GlassRoots
Barbara Heisler
Youth Leadership Corp

Project Summary

GlassRoots Summer Youth Leadership Corps provides in-depth training on leadership/mentorship skills, while exposing youth to careers in art and preparing them to serve as mentors in an our summer glass-experience program. The Youth Leadership Corps (YLC) is 'staffed' by students who have participated in our other long term programs and who are ready to be trained as mentors.
Organization

Name

Project Tittle

Gallery Aferro
Emma Wilcox
Aferro Mobile Portrait Studio

Project Summary

Gallery Aferro will offer a second season of the Aferro Mobile Portrait Studio, going throughout city neighborhoods creating free portraits for everyday Newarkers of all ages. A documentation team of community youth will create a capstone for the project by documenting the project and creating a how-to manual for everyone to make their own Mobile Portrait Studio.
Organization

Name

Project Title

Center for Court Innovation/Newark Community Solutions
Serin Choi
Newark Community Solutions Art Display

Project Summary

Launched in 2011 by the Center for Court Innovation, Newark Community Solutions is a community justice initiative that applies a problem-solving approach to low-level cases in Newark Municipal Court. Newark Community Solutions believes that treating defendants and victims with dignity and respect enhances the public's trust in justice. Newark Community Solutions proposes to display art in the main corridors that reflect the strength, diversity, and history of the Newark community.
Organization

Name

Project Title

ArtFront Galleries
Susan O'Rourke
Artfront Galleries a NJ Non Profit Corporation

Project Summary

In the Fall 2017 and the Spring 2018 create a series of multi-week art galleries in the NHA Recreation Centers: Waterfront, Clubhouse, and TREC. Each gallery will include an artist talk and a community art event. Student interns will learn the "business of art". Primary among the many benefits is to bring rich cultural experiences to the under served populations of Newark in the North, western edge of Central, West and South Wards.
Organization

Name

Project Title

Newark Mommies
Endelea Meadows
Building on Books: OUR CITY

Project Summary

Building On Books is a monthly story time with a coordinating activity for children (under age 5) and their caregivers. In our first two years, we tied children's literature to crafts and dance. Our new series, "Building on Books: OUR CITY," will coordinate activities inspired by the city of Newark. In addition to reading children's literature about cities and communities, the city of Newark will be both a medium and canvas.
ArtStart Grantees 2016-2017:
Applicant: GlassRoots
Project:  FACES OF NEWARK AT 350
Description: GlassRoots will use ArtStart funding to create a moveable glass mosaic representing faces of Newark at its 350th anniversary, to facilitate the connection of the residents and members of the Newark community with this historic event.  The project anticipates creating between 350-500 mosaic tiles by its end.  The project will also be replicated virtually, with an online mosaic-expanding our reach.
Applicant: Collaborative Audio Lab and Spence Frohwirth (Newark, NJ)
Project: Newark In Tune
Description: In partnership with Gallery Aferro, Collaborate Audio Lab's (CAL) project Newark in Tune will work to mobilize Newark's rich diversity of arts institutions, musicians, and talented youth towards a common goal.  Spencer Frohwirth, a resident educator, musician, audio engineer, and founding member of CAL will direct the creation of a city-wide anthem that will represent our urban experience and combined hopes for the future of this wonderful city.
Applicant: Institute of Music for Children
Project: Mobile Multi-media Lab at BRICK Academies
Description:  In 2015-16, the Mobile Media Lab will travel to 2 schools in Newark.  In each, 2 classes of 25 at-risk teens (ages 12-19) will meet with 2 Master Teaching Artists for 12 1-hour sessions over the course of 3 months. Each site will choose to study Digital Video or Electronic Music Production (or at times, both).  Combined, these in-school residencies will bring teens over 360 direct hours of arts technology time and connect them to industry professionals and opportunities.
Applicant: Newark Print Shop (Newark, NJ)
Project: Paper In the Alley
Description: The Newark Print Shop will host Paper in the Alley with artists Anne McKeown and Lisa Conrad as project facilitators.  This project is a free workshop offered to the public to learn the fine art of papermaking from processing raw fiber to pulling sheets of beautiful handmade paper.  The project will occur over a two day period, open and accessible to the general public, on Friday, July 17th and Saturday, July 18th.
Applicant: Bridges Outreach, Inc.
Project: Perspectives
Description:  Bridges will give digital cameras to people in Newark who are homeless so that they can express their world through photography and so that others may see their city as they see it.  This project will give voice to homeless people in Newark where the largest population of street homeless in Essex County live.  Homeless photographers will have the opportunity to work with Akintola Hanif, a Newark-based photographer and professor of photography at Rutgers University – Newark.  The six-month project will culminate in a studio exhibit in Newark with approximately 30 photographs.
Applicant: Artfront Galleries
Project: 30 Day "Pop-Up Galleries"
Description:  Creating 2 pop-up galleries in the Lower Broadway Neighborhood of Newark is the goal of this project.  These galleries will pre-set a range of visual arts as well as spoken word performances of local Newark poets.  In addition to providing access to art for Newark residents with limited opportunity, these galleries will bring traffic to neglected blocks thus benefiting both local residents and small businesses and offer opportunities for high school volunteers to learn the business of art.
Applicant: Newark Mommies / Tamara Remedios
Project: Building on Books
Description: "Building on Books" is a newly designed arts program that turns popular children's literature into inspired art activities specifically designed for children aged five and under.  Created by the founders of Newark Mommies, "Building on Books" will be a regularly scheduled series that emphasizes early literacy sensory exploration, skills development and creativity.  Rotating through the branches of the Newark Public Library, mommies and their young children will explore creative art projects that include paint, drawings, collages, crafts, and more.
Applicant: Sharron Miller's Academy for the Performing Arts (Montclair, NJ)
Project: 2015-16 SMAPA Dance Residency Program at Quitman St. Community School
Description:  32 week in-school residency partnership (K-1st, seven Creative Movement classes each week; 2nd-3rd, six rhythm Tap classes each week; 4th/5th, five cultural dance classes each week; 6th-8th, one preparatory elective class each week.