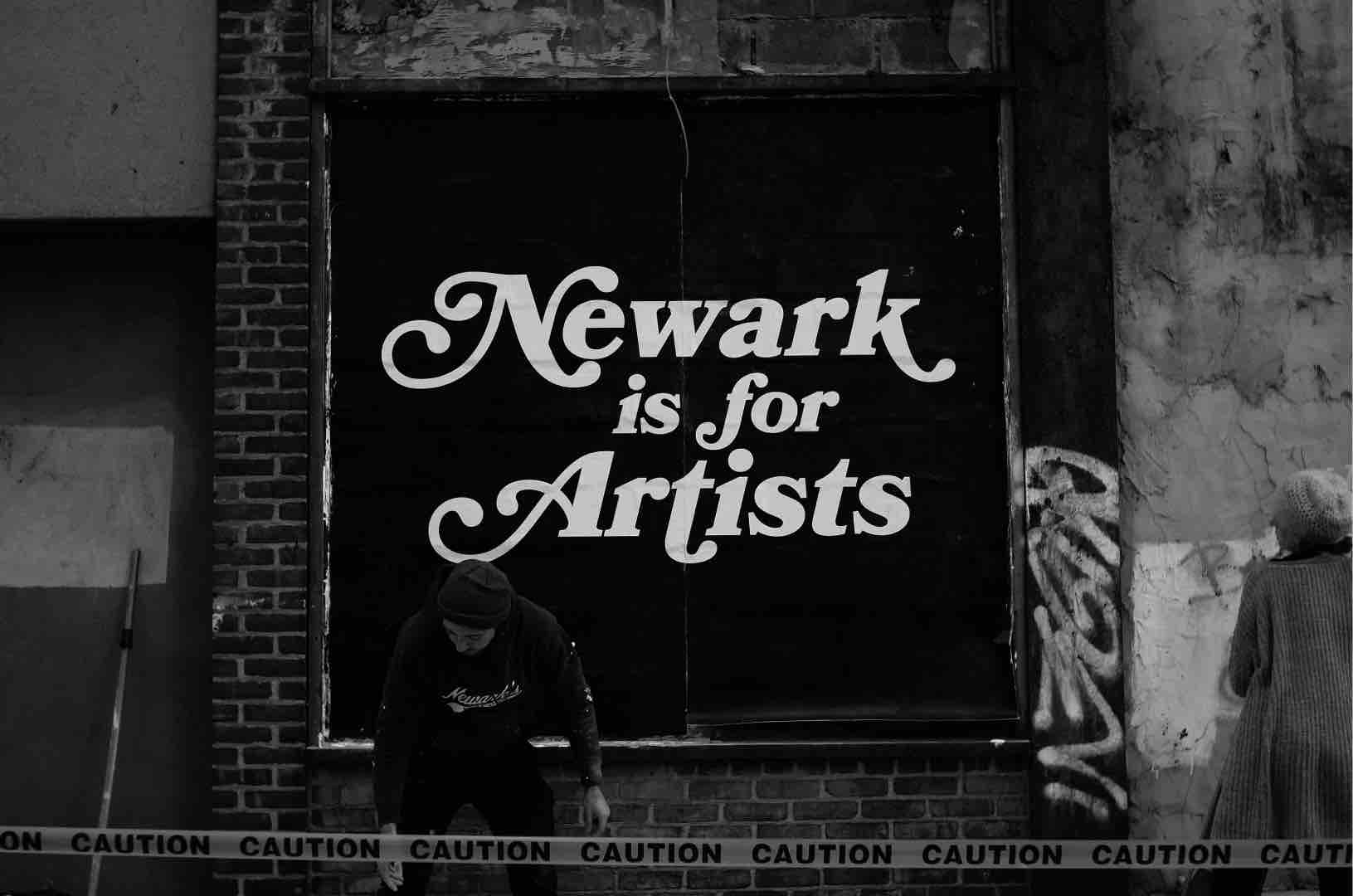 Newark is for Artists mural by The Nork Project, photo by Chrystofer Davis.
The City of Newark
Creative Catalyst Fund 2021
Applications closed.
Artists and Arts Organizations Funded
The Creative Catalyst Fund (CCF) is designed to support long-term sustainability and assist Newark-based artists and small to mid-sized arts and cultural organizations impacted by COVID-19. The Fund is largely informed by the Newark Creates cultural plan. In collaboration with The City of Newark's Division of Arts and Cultural Affairs, the Department of Economic and Housing Development, and Newark Arts, the Fund will provide up to $750,000 in grants.
CREATIVE CATALYST FUND WEBINAR
Below is a listing of additional resources mentioned during the session. 
If you are a self-employed artist, independent contractor or small business owner and unable to work as a result of COVID-19, you may also be eligible to receive unemployment or assistance for small businesses. Please see links below for more info. 
Please feel free to reach out to shakurf@ci.newark.nj.us if you have any additional questions about eligibility requirements or application questions for the Creative Catalyst Fund.
Please continue to practice social distancing and take good care of yourselves and loved ones. 
COVID-19 Relief Resources
PRESS
March 17, 2021 – New Round of Funding for Local Artists, Art Groups Announced – TAPintoNewark
March 16, 2021 – Newark Mayor Announces Second Round of Funding For Artists and Arts Organizations – New Jersey Stage
MEDIA ADVISORY: Mayor Baraka Announces Second Round of Funding for Artists and Arts Organizations [ Full Press Release ]
June 22, 2020 – Mayor Baraka announces Creative Catalyst Fund Grants to artists and arts organizations impacted by COVID-19 – City of Newark
May 20, 2020 – A City Rethinks its Arts Grants Program in Light of the Coronavirus Pandemic – Grantmakers in the Arts
April 22, 2020 – How Newark Retooled Its Ambitious Arts Grant Program to Respond to COVID-19 – Next City
April 19, 2020 – Newark Artists Keep Working in the Face of Coronavirus Crisis – TAPinto NEWARK
April 2, 2020 – Newark Mayor Launches a Creative Catalyst Fund for the City's Arts Community – ArtfixDaily
April 2, 2020 – Newark Mayor Launches Creative Catalyst Fund For Artists and Art Organizations Impacted By COVID-19 – New Jersey Stage
MEDIA ADVISORY: Mayor Baraka Launches Creative Catalyst Fund up to $750,000 for Artists and Arts Organizationa Impacted by Covid-19 [ Full Press Release ]