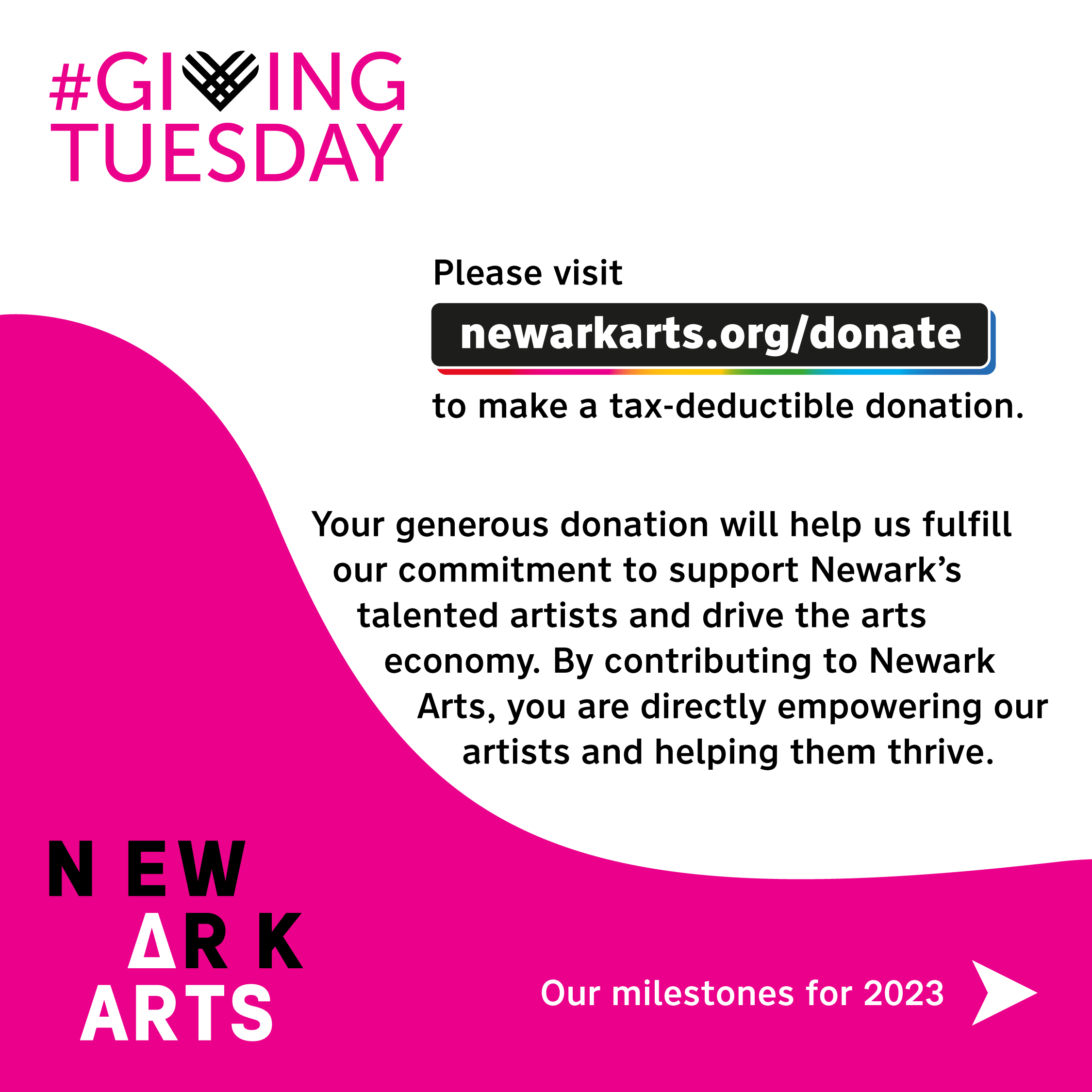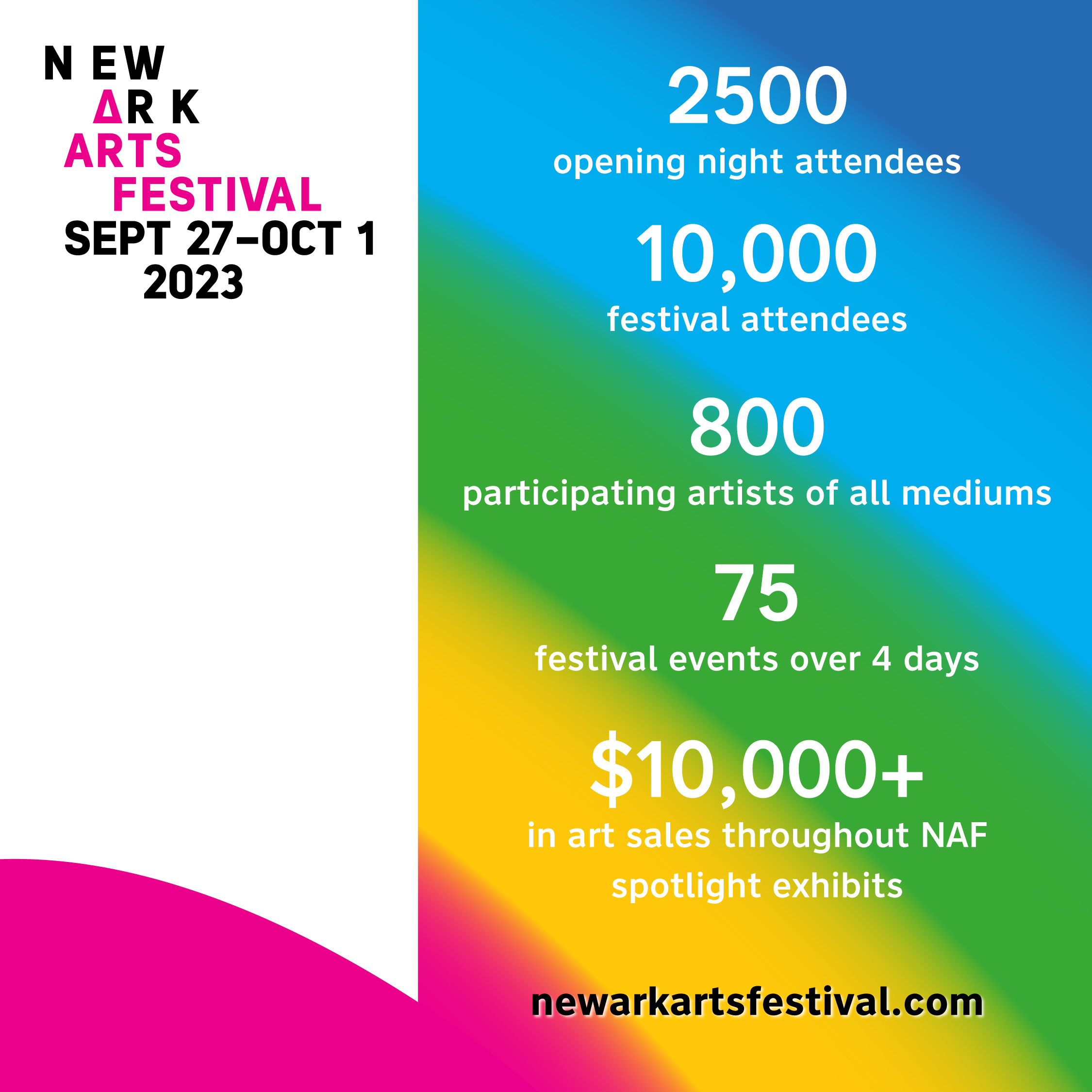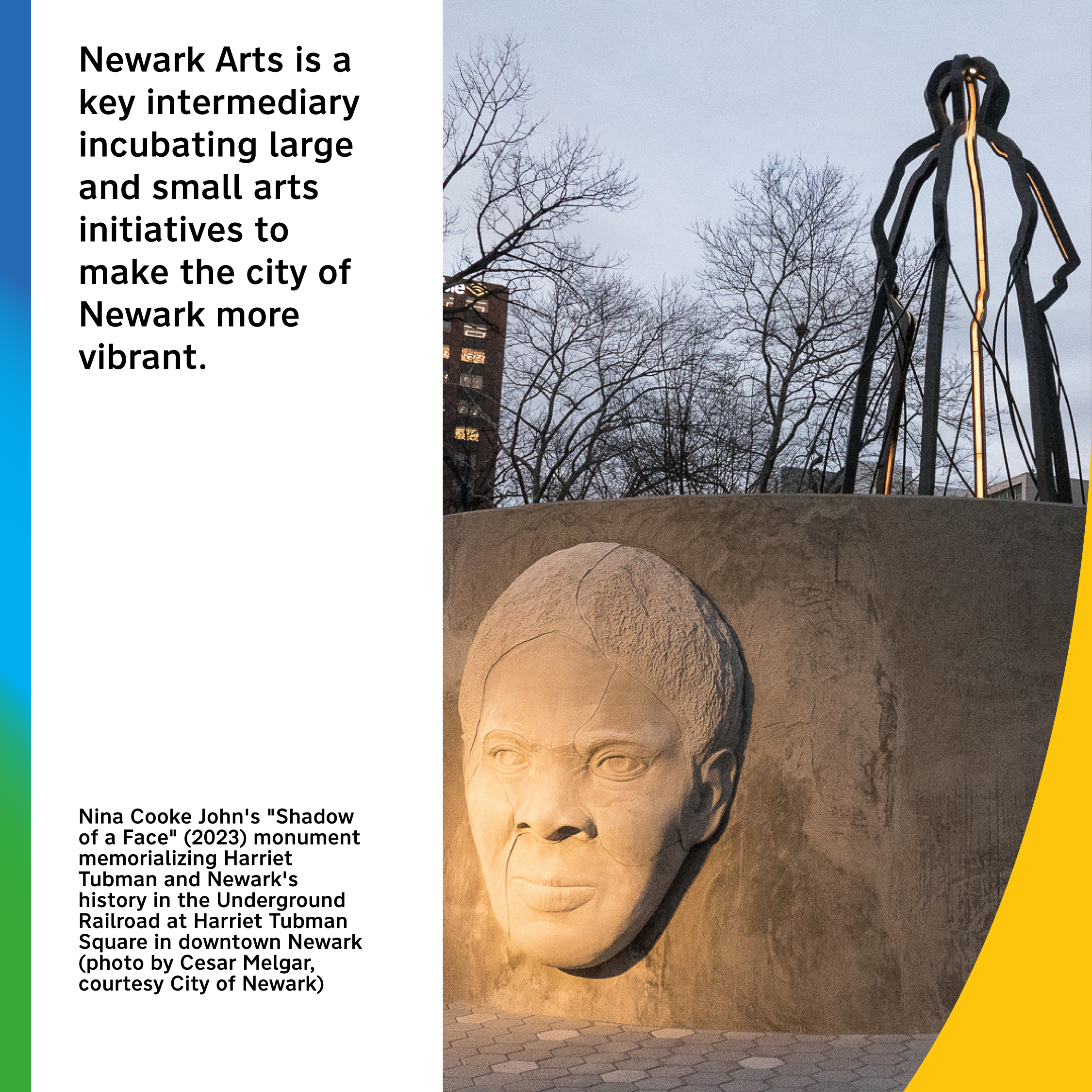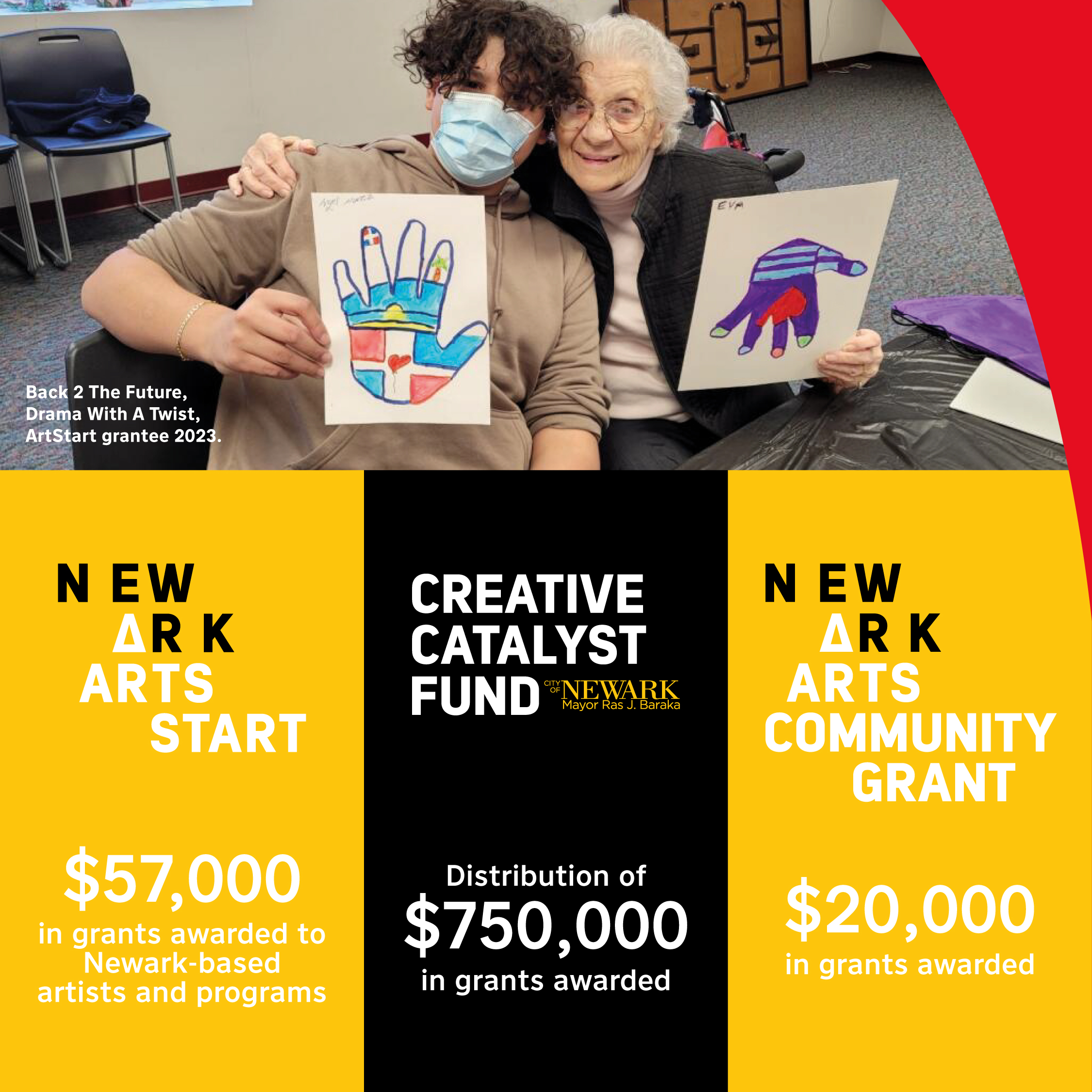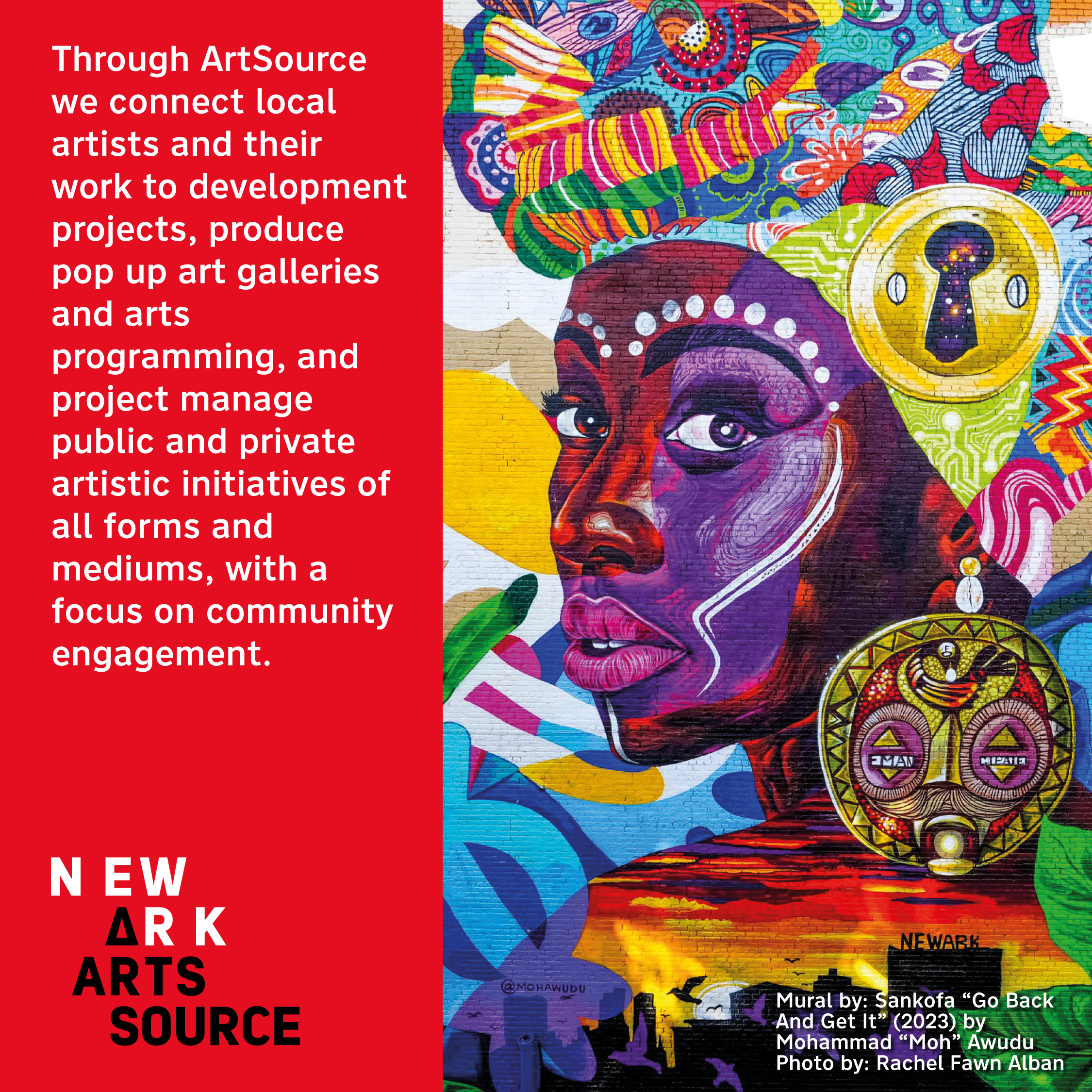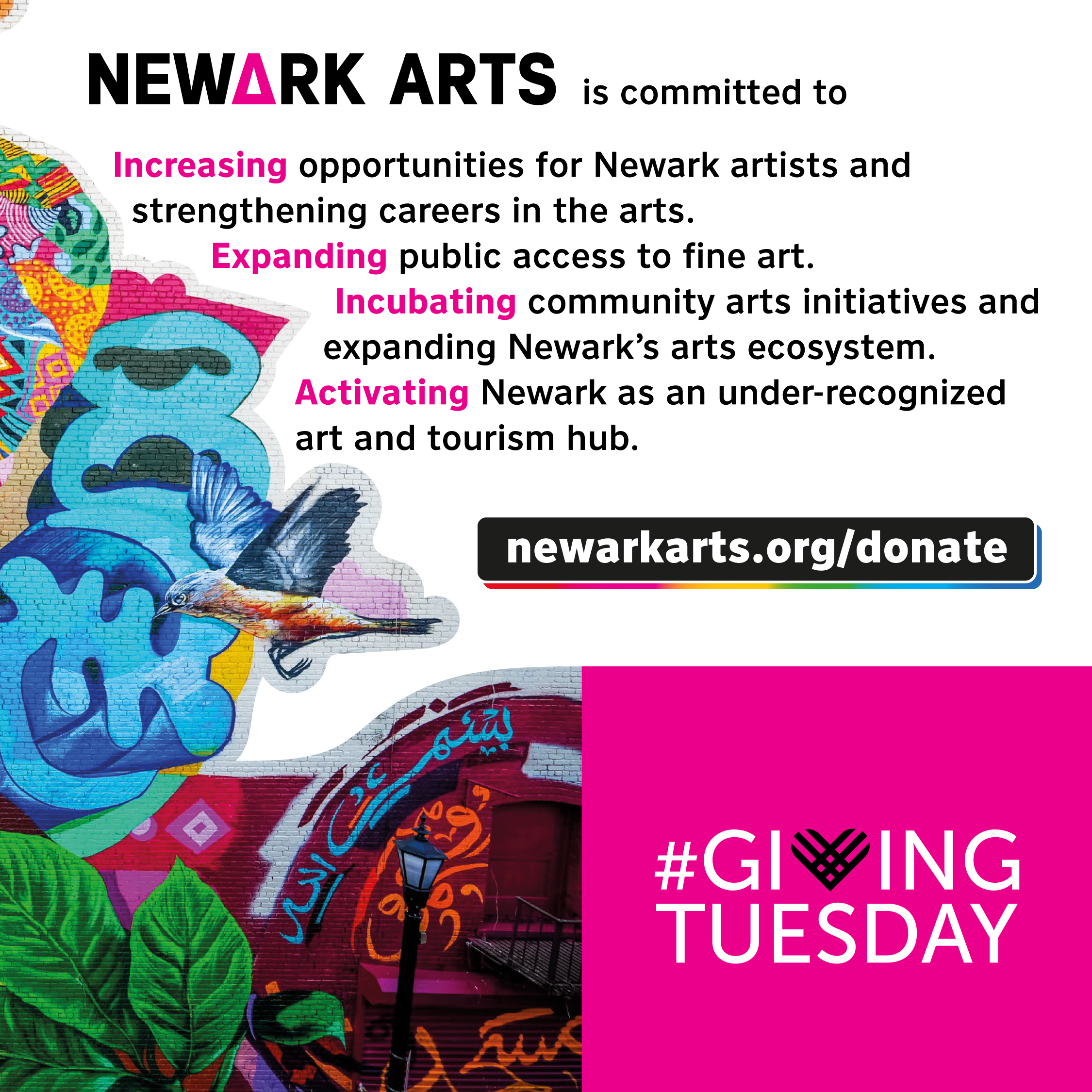 A LETTER FROM OUR INTERIM EXECUTIVE DIRECTOR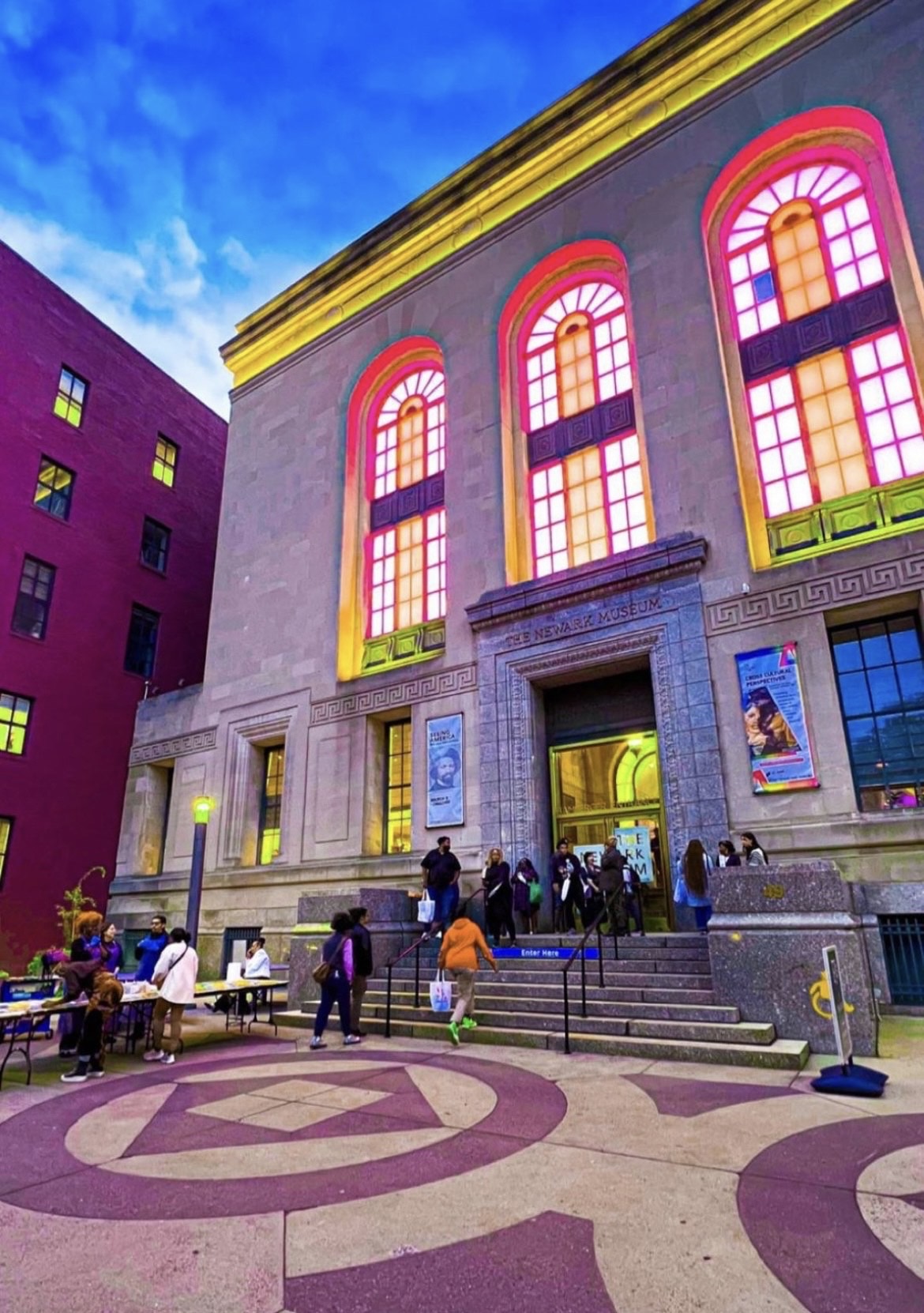 Community sourced photo from Allison Gordon (@gordz_xx28), main entrance of The Newark Museum of Art during Newark Arts Festival 2023.
Were you there? On Wednesday, September 27, 2023, at 5 pm, we opened the doors of The Newark Museum of Art for a community celebration of the 22nd Annual Newark Arts Festival. By 6 pm, there was a line for entry that stretched out the Museum doors and down Washington Street.  Every area of the Museum that we activated – Horizon Plaza, the Welcome Center, the Court, Traphagen Hall, the Garden Passage, the 2nd Floor Special Exhibition Gallery and the Program Hall – was bustling with enthusiastic art lovers of all ages, gender expressions, races and cultures, from near and far. By the end of the evening, close to 2,500 people had experienced the magic of Cross Cultural Perspectives – a record setting number that makes us incredibly proud.
But that's not all! There were so many stellar moments throughout the weekend:
More than 100 local and regional artists had the opportunity for their work to be exhibited at the prestigious Newark Museum of Art.
Over $10,000 in art sales throughout NAF spotlight exhibits, including 3 pieces acquired by the Newark Museum of Art for its permanent collection.
Close to 800 participating visual and performing artists throughout the Festival.
Our first Sensory Friendly Tour for neurodivergent or crowd-anxious attendees.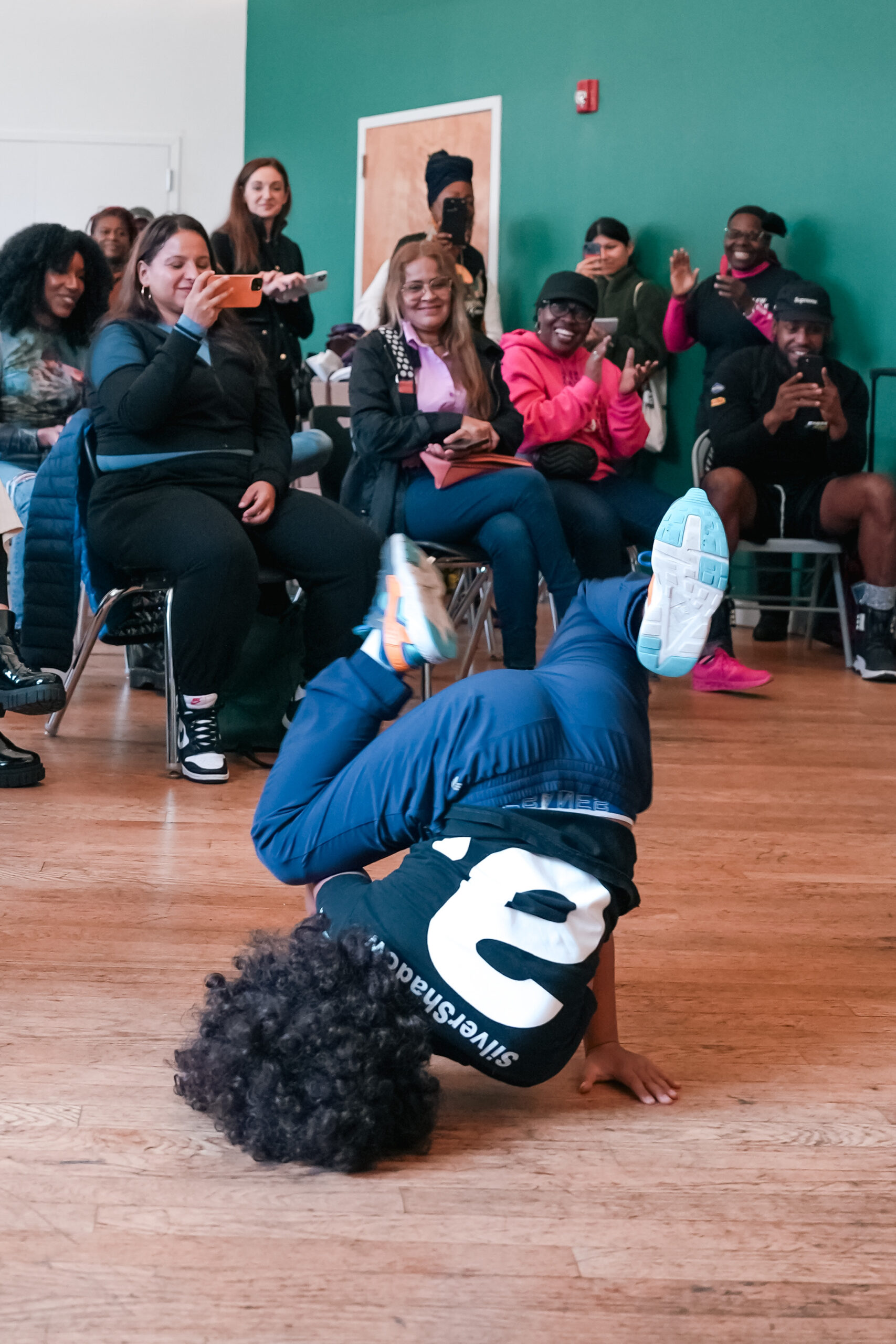 B-Boy Silver Shadow during Open Doors Kids 2023 Hip Hop dance demonstration, photo by Rachel Fawn Alban.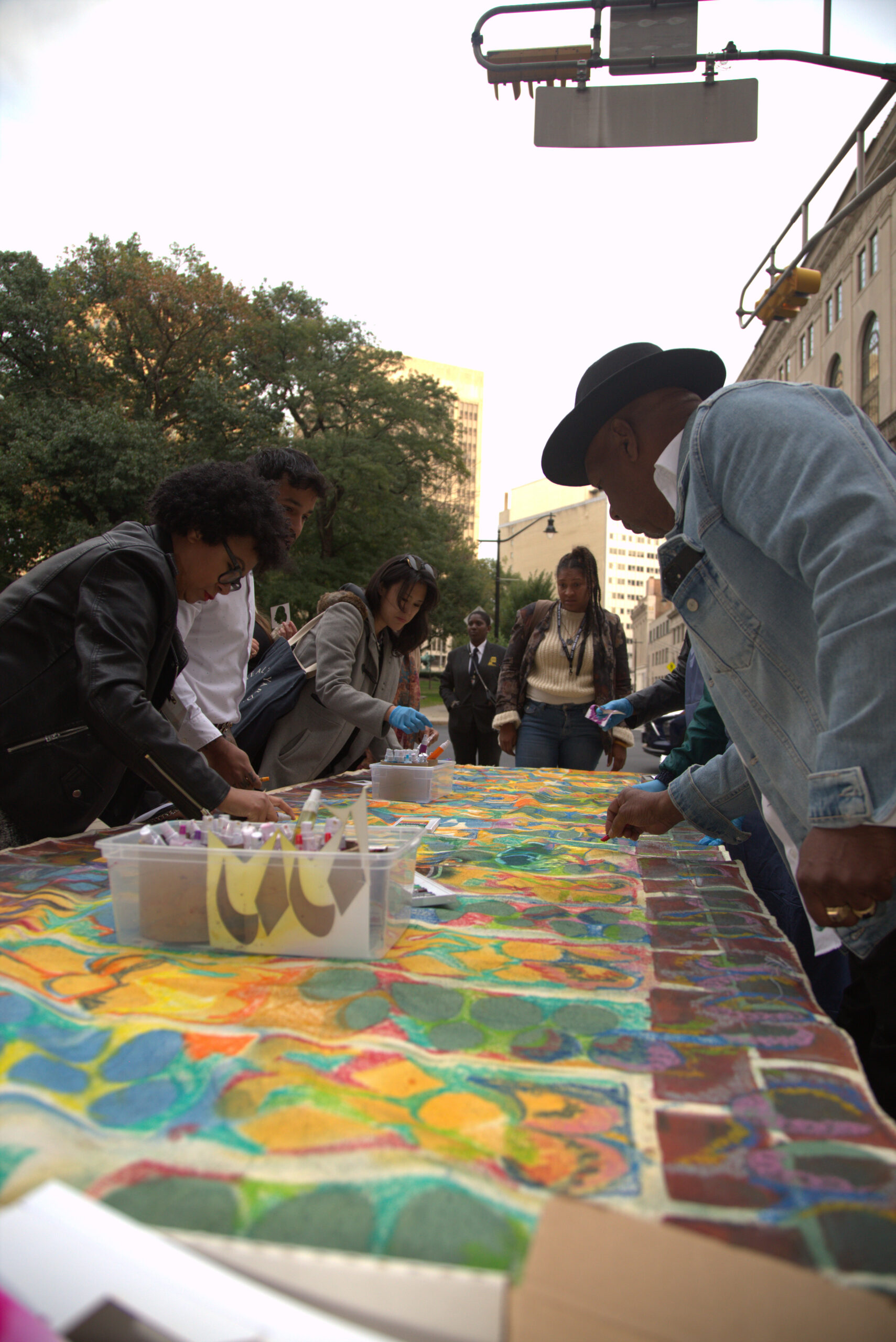 Community art making during Newark Arts Festival 2023 at the main entrance of The Newark Museum Of Art, photo by Barry Crentsil.
What does all of this tell us? Newarkers are not only hugely supportive of the arts, but are incredibly eager for local arts and cultural activities and activations. It also proves that the arts are a critical ingredient as Newark continues to grow and develop as a model city for equitable urban revitalization.
This makes Newark Arts' mission as important as ever. We are committed to:
Increasing opportunities for Newark artists and strengthen careers in the arts.
Expanding public access to fine art.
Incubating community arts initiatives and expand Newark's arts ecosystem.
Activating Newark as an under-recognized art and tourism hub.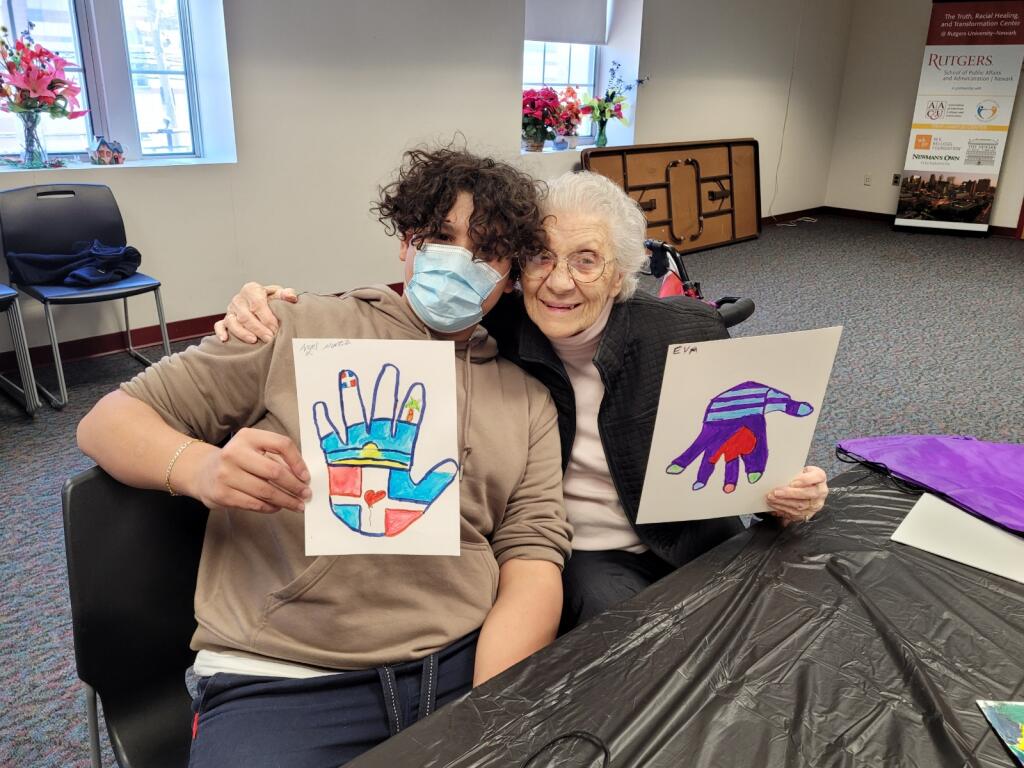 Back 2 The Future, Drama With A Twist, ArtStart Grantee 2023, photo courtesy of grantee.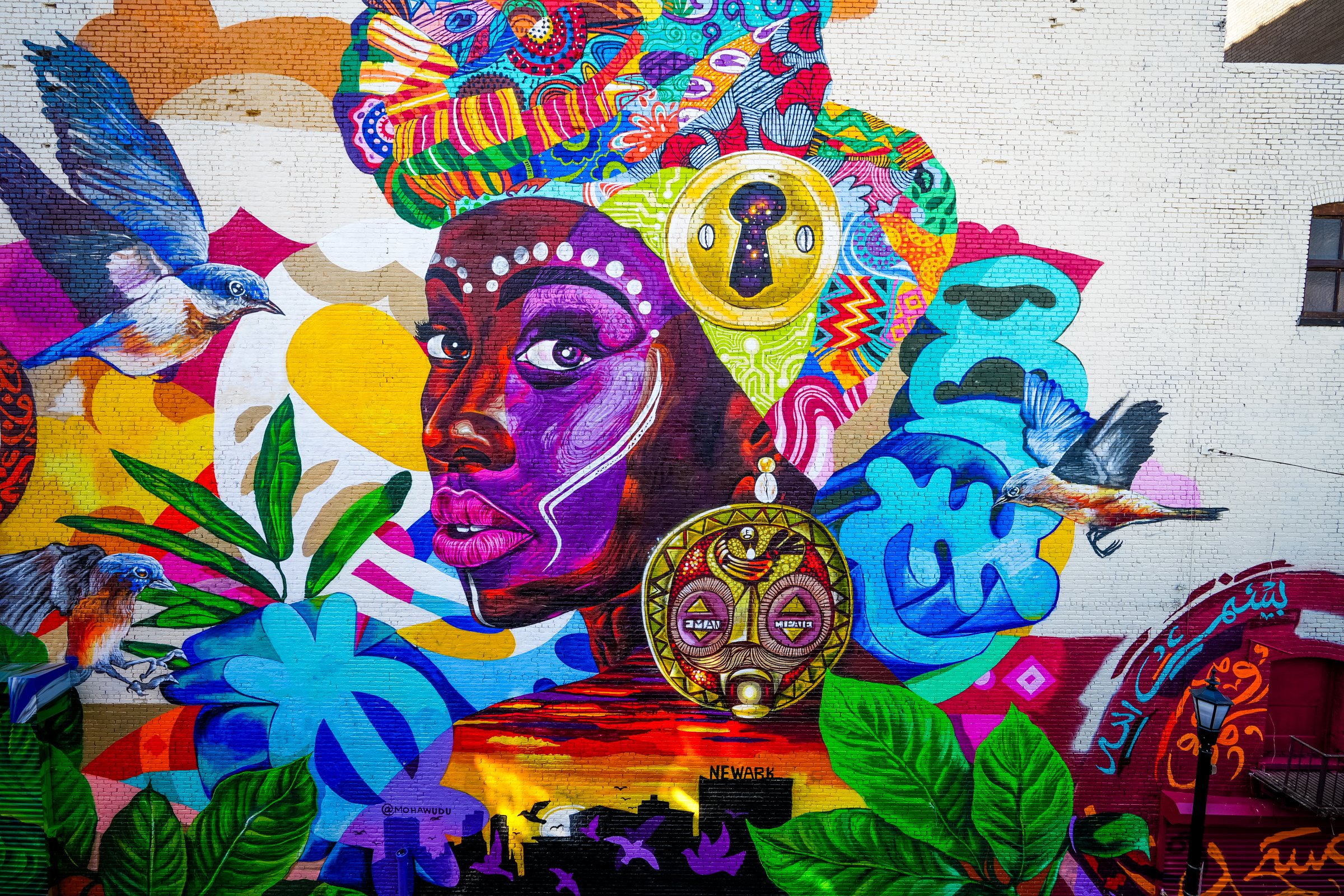 Go Back And Get It (2023), mural by Mohammad "Moh" Awudu, photo by Rachel Fawn Alban.
We need your help as we do even more in the coming year! Arts and cultural funding has been decreasing and it's increasingly challenging to raise funding, much of which we pay back out to Newark artists and creators.
Your generous donation will help us fulfill our commitment to support Newark's talented artists and drive the arts economy. By contributing to Newark Arts, you are directly empowering our artists and helping them thrive.
We understand that there are many worthy causes vying for your attention and support. However, we firmly believe that investing in the arts is an investment in the cultural richness, diversity and well-being of our community and the economic viability of our city. Your contribution, no matter the size, will make a significant difference in the lives of our local artists and the overall success of Newark Arts.
Please visit NewarkArts.org/donate to make a tax-deductible donation. If you would like more information about our organization, the Newark Arts Festival, or how your donation will be invested, please do not hesitate to reach out to us.
Thank you for considering our request and for your continued support of the arts. Together, we can make a lasting impact on the art community in Newark and beyond.
Warm regards,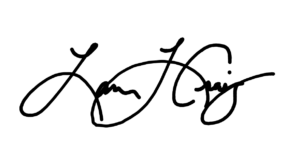 Lauren LeBeaux Craig
Interim Executive Director
NEWARK ARTS – Powering the arts to transform lives
Matching Gifts: The easiest way to increase the impact of your support of Newark Arts!
What if you could double or triple the amount of your support Newark Arts in less than 10 minutes and do so at no additional cost to you?
Today more and more corporations such as Prudential, ExxonMobil, IBM, Pfizer, PSEG, Verizon, American Express and Chubb are supporting causes their employees care about through the use of matching gifts.
These businesses and many others participate in philanthropic giving by matching employees' contributions at a 1:1 dollars ratio.
Matching gifts are unrestricted in nature and are in most cases used to help offset the cost of day to day operations. It doesn't matter if you're working in the U.S. or abroad – if your company has a Matching Gifts program, your contributions to the station regardless of where they are made will most likely eligible.
Matching gift forms are normally available from your HR representative though some companies will ask that you take to a few minutes to complete an on-line application.
Your matching gift requests will then be submitted directly through your HR department who will contact us for verification or you'll be advised to mail it to Newark Arts. Once we confirm that a donation has been paid, a check is sent to Newark Arts that matches your contribution based on payment guidelines.
In just a few minutes you can easily turn $25 into $50; $100 to $200 and a $1200 contribution into $2,400 or more!
And remember – many corporations also match gifts made by retirees and spouses of employees!