Change a life today through art.
A LETTER FROM OUR EXECUTIVE DIRECTOR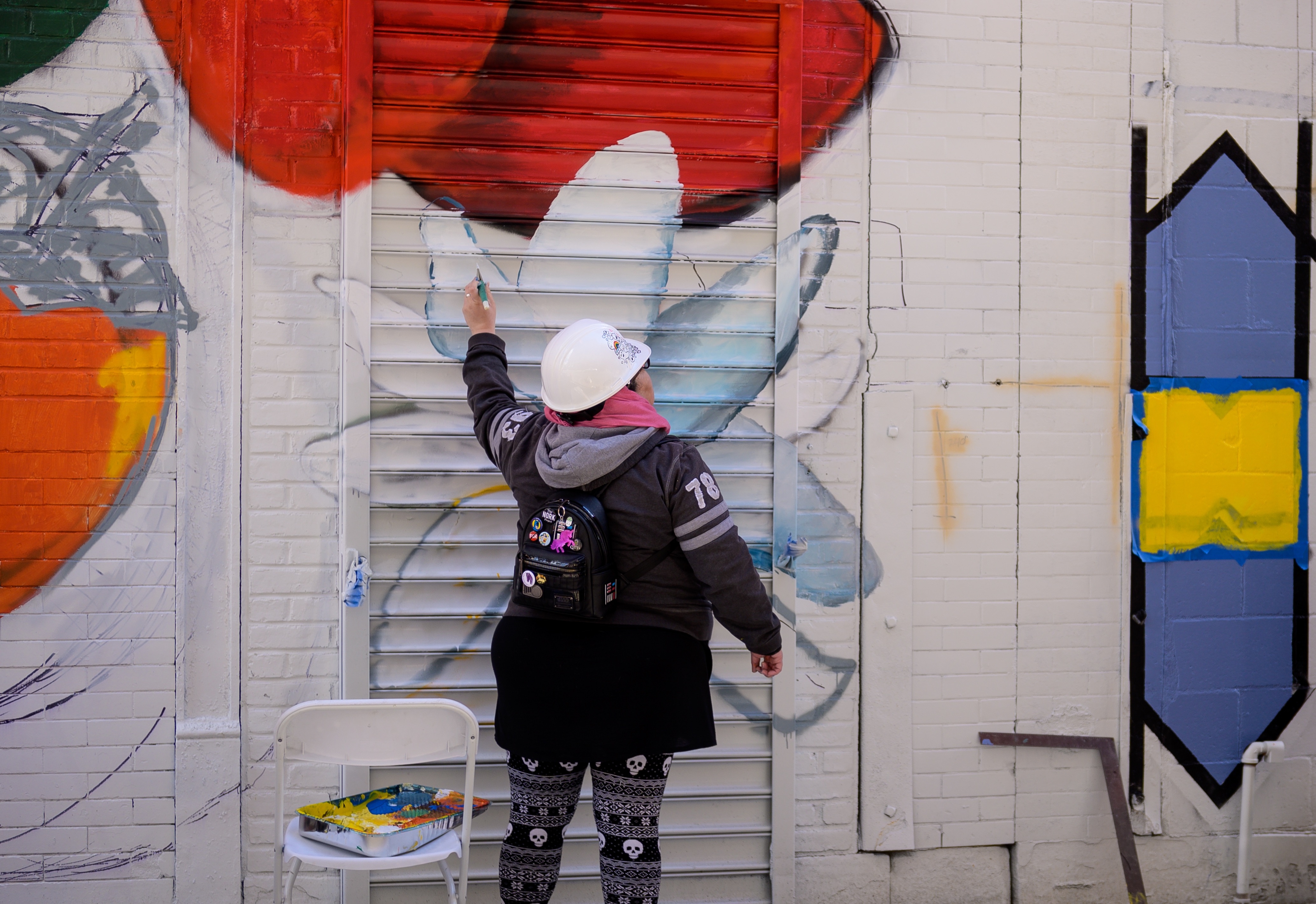 Four Corners Public Arts Murals Project. Photo by Fred Sly.
"Art washes away from the soul the dust of everyday life."
– Picasso
November 2019
Dear Friend,
For almost four decades, Newark Arts has been a forum for the creative community – a driving force behind Newark's resurgence. With help from stakeholders like you, we are "powering the arts" to transform lives and lift up your favorite city. In small ways and large, your gift today will ensure Newark continues to thrive. Your support will help:
Expand the free Newark Arts Festival, voted "New Jersey's Favorite Festival," attracting 500 artists and 15,000 art lovers to fifty venues over four days;
Provide grants to fledgling neighborhood initiatives across all five city wards—from murals to modern monuments, from films to fashion;
Ensure arts education reaches every student via Arts Ed Newark, which advocates and builds partnerships among communities, institutions, and artists;
Develop a resilient network of artists, gallerists, exhibitors, and performers to work with civic and business leaders to implement a Cultural Plan that maps out the city's projects and priorities;
Advocate for urban arts at the local, state and federal levels and spearhead projects that generate economic opportunity for all.
You don't have to look far for statistics that point to the our city's challenges: wealth and education gaps, employment opportunities, access to services and more. However, Newark Arts helps turn these challenges on their head, giving expression to the community and igniting the power of the arts to prompt change and alter perceptions. Artists and musicians deployed to classrooms. Galleries opened to enhance neighborhoods. Murals unveiled to brighten the cityscape. Partnerships forged. Spirits lifted.
It's an exciting time and I hope you'll join us in helping the arts flourish in Newark. Please give today! You'll be glad you did. Best wishes to you and yours for a wonderful holiday season.
Sincerely,

Jeremy V. Johnson
Executive Director
Matching Gifts: The easiest way to increase the impact of your support of Newark Arts!
What if you could double or triple the amount of your support Newark Arts in less than 10 minutes and do so at no additional cost to you?
Today more and more corporations such as Prudential, ExxonMobil, IBM, Pfizer, PSEG, Verizon, American Express and Chubb are supporting causes their employees care about through the use of matching gifts.
These businesses and many others participate in philanthropic giving by matching employees' contributions at a 1:1 dollars ratio.
Matching gifts are unrestricted in nature and are in most cases used to help offset the cost of day to day operations. It doesn't matter if you're working in the U.S. or abroad – if your company has a Matching Gifts program, your contributions to the station regardless of where they are made will most likely eligible.
Matching gift forms are normally available from your HR representative though some companies will ask that you take to a few minutes to complete an on-line application.
Your matching gift requests will then be submitted directly through your HR department who will contact us for verification or you'll be advised to mail it to Newark Arts. Once we confirm that a donation has been paid, a check is sent to Newark Arts that matches your contribution based on payment guidelines.
In just a few minutes you can easily turn $25 into $50; $100 to $200 and a $1200 contribution into $2,400 or more!
And remember – many corporations also match gifts made by retirees and spouses of employees!