Change a life today through art.
A LETTER FROM OUR INTERIM EXECUTIVE DIRECTOR
What a year it has been for the arts and for Newark artists, full of triumphs (and setbacks, too) as we emerge from the pandemic and from gripping economic and social justice crises. Newark Arts powers the arts to transform lives, but there is so much work to do to ensure the creative resilience of local arts organizations, galleries, and under-represented artists whose voices speak to community building, social justice, education, self-awareness and cultural identity.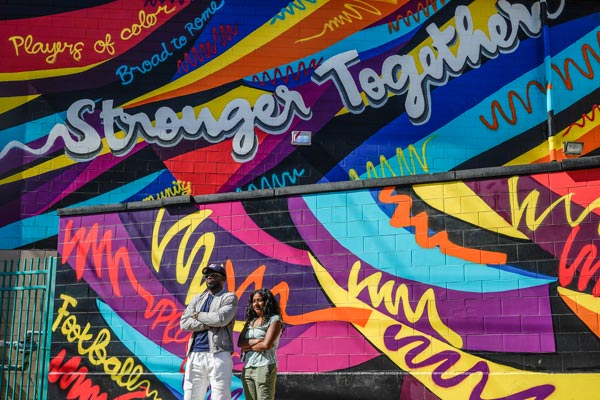 NJ Devils defenseman P.K. Subban helps dedicate Newark mural 'to kids who look like me'
We appreciate any contribution you can make to power Newark's arts community, the driving force behind the city's creative resilience. Your donation to Newark Arts will help us power ArtStart mini-grants, community arts access, professional development, services for emerging artists – and a festival that showcases Newark artists globally. Your ongoing partnership means so much as we drive resources to community artists in so many ways:
Growing the Newark Arts Festival: The 2021 Newark Arts Festival: Creative Resilience was the longest-running festival in our 40-year history. (https://newyork.cbslocal.com/2021/11/15/dionne-warwick-exhibit-newark-arts-festival/)
Expanding Newark Arts ArtStart grants: Totaling $50,000 in aggregate, these grants support arts access in every Newark ward. (www.newarkarts.org/artstart)
Continued partnership with the City of Newark's Creative Catalyst Fund: In 2021, Newark Arts distributed $800,000 in Creative Catayst funding to 132 individual artists and small arts groups.
Newark Arts Emergency Fund to individual artists: This year we issued $50,000 in grants, courtesy of the New Jersey Arts and Culture Recovery Fund.
Ongoing fiscal sponsorship to arts initiatives: This includes Arts Ed Newark, Four Corners Public Art, Lincoln Park Alliance and Yendor.
Sustaining Newark Arts professional development convenings for artists. We recently offered "Helping Your Art Business Thrive," sponsored by Prudential Financial.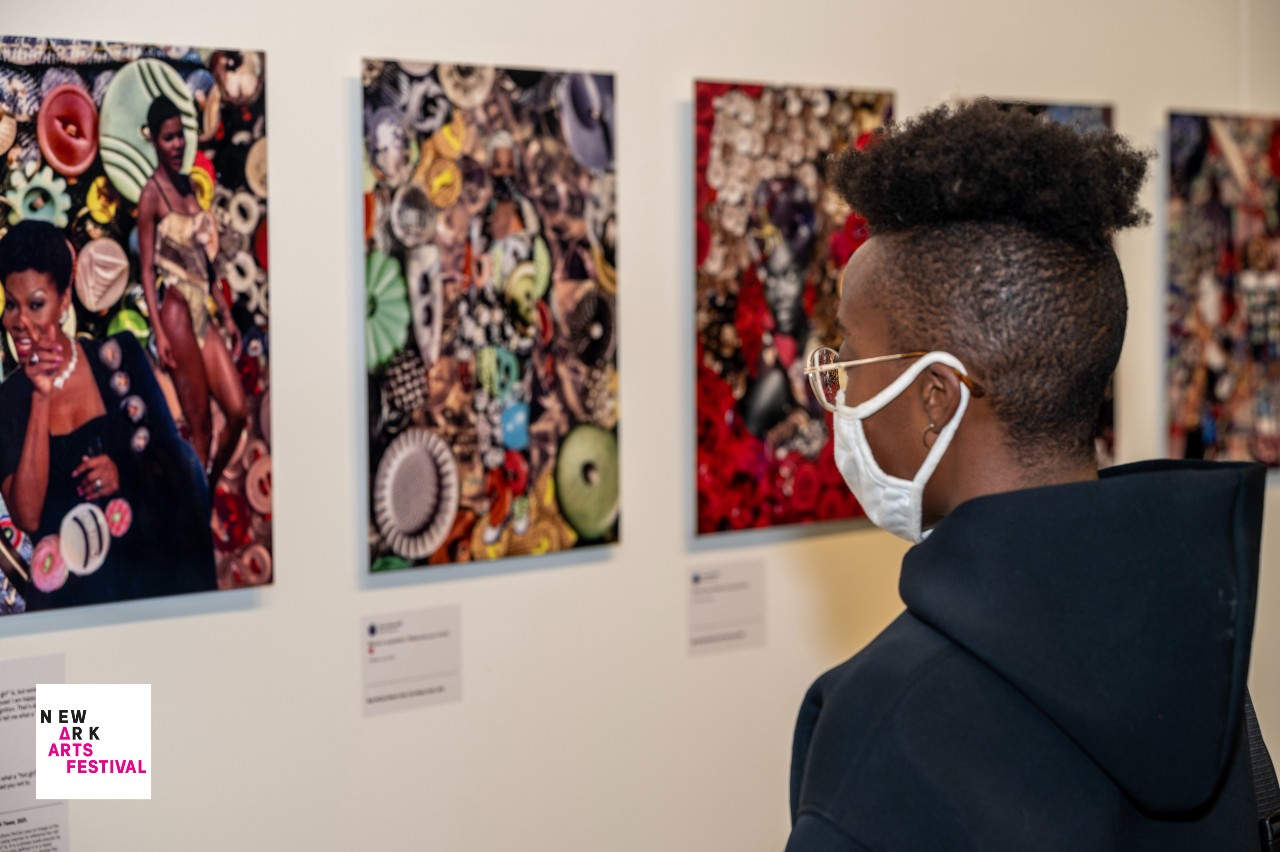 Newark Arts Festival HQ Opening Reception, photo by Charles David
Thank you for all that you do to ensure the vibrancy of the arts powered by Newark Arts.
Best regards,
Regina Barboza
Interim Executive Director
NEWARK ARTS – Powering the arts to transform lives
Matching Gifts: The easiest way to increase the impact of your support of Newark Arts!
What if you could double or triple the amount of your support Newark Arts in less than 10 minutes and do so at no additional cost to you?
Today more and more corporations such as Prudential, ExxonMobil, IBM, Pfizer, PSEG, Verizon, American Express and Chubb are supporting causes their employees care about through the use of matching gifts.
These businesses and many others participate in philanthropic giving by matching employees' contributions at a 1:1 dollars ratio.
Matching gifts are unrestricted in nature and are in most cases used to help offset the cost of day to day operations. It doesn't matter if you're working in the U.S. or abroad – if your company has a Matching Gifts program, your contributions to the station regardless of where they are made will most likely eligible.
Matching gift forms are normally available from your HR representative though some companies will ask that you take to a few minutes to complete an on-line application.
Your matching gift requests will then be submitted directly through your HR department who will contact us for verification or you'll be advised to mail it to Newark Arts. Once we confirm that a donation has been paid, a check is sent to Newark Arts that matches your contribution based on payment guidelines.
In just a few minutes you can easily turn $25 into $50; $100 to $200 and a $1200 contribution into $2,400 or more!
And remember – many corporations also match gifts made by retirees and spouses of employees!