Individual artists that reside in Newark, New Jersey and whose livelihood is still being negatively impacted by the COVID-19 pandemic are encouraged to apply for a Newark Arts Renewal Grant.
The Newark Arts Renewal Grant, made possible via funding from the New Jersey Arts and Culture Recovery/Renewal Fund, is a need-based mini-grant in the amount of $1,500.00. The grant is intended to provide financial support to individual artists as they continue to create music, dance, theatre, film, visual and literary art projects.
Made Possible With Support From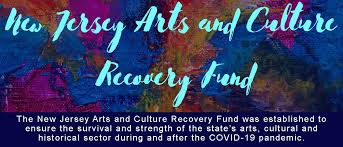 Additional support for Newark Arts is provided by Prudential Foundation, Victoria Foundation, NJ CARES Act Funding via NJSCA, the City of Newark, the Geraldine R. Dodge Foundation, NJ State Council on the Arts, Momentum Fund of United Philanthropy Forum, Mid Atlantic Arts Foundation Resilience Fund, Turrell Fund, Bank of America, TD Bank, Verizon, M&T Bank, PSEG, Hanini Group, New Jersey Economic Development Authority, New Jersey Redevelopment Authority and generous institutions and individuals.